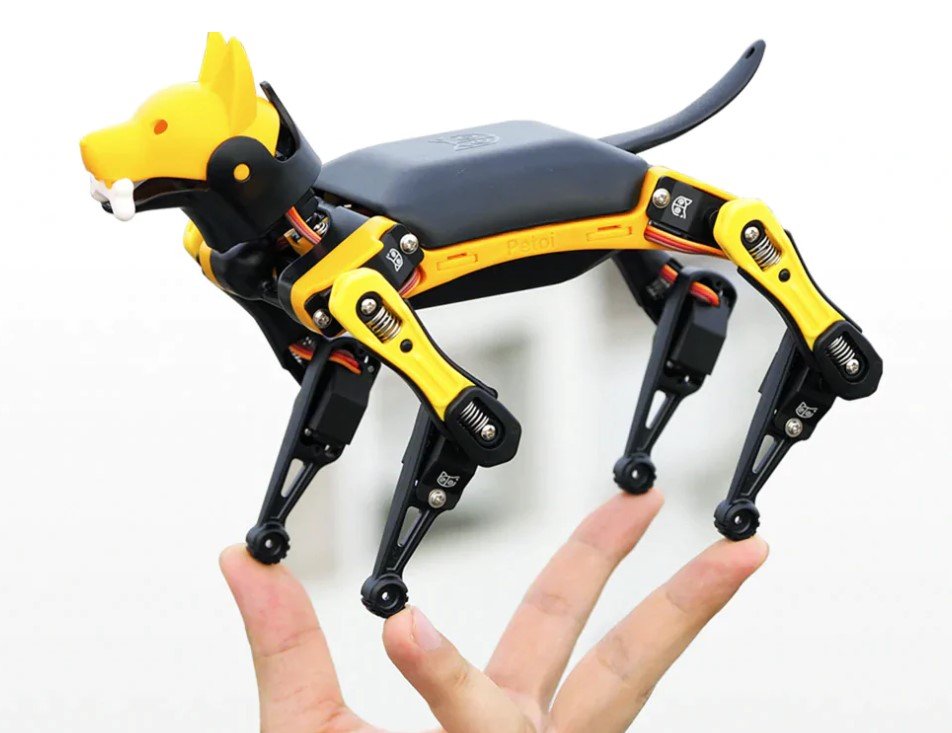 Yes, this is an updated review, as the first time I did a review of this product, I had some difficulty putting it together. That has been changed, and it originally started off like this. Go ahead and just skip it if you like.
I can honestly say when I do reviews, I give it my all. I make certain that I give a decent time to reviewing any product that is sent to me. After all, I need to write an article and do a video, and it just makes sense to use it as much as I can. Then there are cases where the device itself is just not good by design. Before this, there were only two cases of that, and they happened so long ago that the websites that I wrote about them have been taken down. So let's get to the product, and I will explain its design flaw later.
This is the Bittle Open-Source Bionic Robot Dog from Petoi, and I will assume that the name is supposed to sound like "Pet toy". Yeah, this isn't a pet toy like some squeaky bone, but a toy that looks like a pet, such as a dog or a cat.
You might notice that this Bittle looks like a robot dog that is made by Boston Dynamics. I feel like these giant robo-dogs have been so common that I didn't even have to put the link there. Oh what the heck! I'm doing an updated review, so you can read the last article that I wrote here.
So yes, this is another STEM kit, but with a strange new twist: I couldn't figure it out. I explain this better in the video, but in the assembly of this robot dog that I had to simply quit. You see, there are these shock absorbent springs that you have to insert on each leg, and for the life of me, I just couldn't get them in. I even looked up the video footage, and it shows them being inserted in very easily. The problem is there was nothing easy about it! So yes, it was for this reason that I had to simply cease assembly of this Bittle Open-Source Bionic Robot Dog.
All right, that was the last time that I wrote about the Petoi Bittle. The company sent me one that was pretty much almost assembled. You can see me use it in the video. Speaking of the video, I realize that I took a bit more of a creative approach, but I hope you see that I was having a lot of fun with the Petoi Bittle.
The Petoi Bittle will obey the commands of whoever holds the remote, or uses the app to take control. You can see it walking, trotting, and doing all kinds of other tricks. If you are not satisfied at what it can do through those means of control, you can actually do the coding yourself through the app.
If you think that you can do it, or if you have the proper tool to do this, head on to the Petoi website and pay $279.00 for it. By the way, there is a cat version that looks like the robot cat in Pixar's new Lightyear movie.