Every day Netflix updates the shows and movies on its "Top 10" section through which they also get to know what people are watching and bring more similar content on their platform.
However, if you are looking for not only a quick rundown of the Top 10 movies but a bit more information on those movies, we have got you covered. Here in this post, we have listed the most popular movies on Netflix and brief information about them. So, read further to choose the best movies available on Netflix.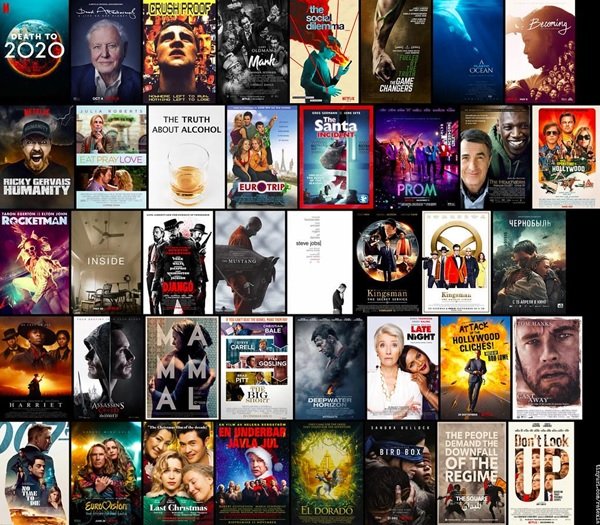 They Cloned Tyrone
While most movie lovers were watching Barbie and Oppenheimer, Netflix released this movie. Although it was overshadowed by Barnenheimer, They Cloned Tyrone deserves a second look. The movie features John Boyega, Jamie Foxx, and Teyohan Parris who team up to investigate a giant government conspiracy.
The movie comprises both mystery and comedy and some sci-fi flair to offer you a complete dose of entertainment. If you liked Sorry to Bother You, chances are there that you will like They Cloned Tyrone too. So, watch it once and decide for yourself how good the movie is.
Pain Hustlers
Pain Hustlers is a Netflix original that features Chris Evans and Emily Blunt. Blunt plays the role of Liza Drake, mother of a child who lands a job at a pharma company to earn money for the treatment of her daughter.
Liza has no idea that her company is in an illegal business and she finds herself stuck in a racketeering scheme. The film takes your attention to the real world, with Liza taking cinematic events on the rare fentanyl dispensing pharmaceutical firm punished for not following the regulations.
Dune (2021)
Dune is a sci-fi epic based on Frank Herbert's Dune books. It's the story of a young man named Paul Atreides who is a part of a noble family. Paul got stuck in the middle of an interplanetary conflict over a substance known as spice. Dune has everything you could want in a sci-fi movie.
Although Dune is streaming on Netflix, it was released exclusively on HBO Max first. So, you can also watch it on HBO Max. The story will continue in its sequel, Dune: Part 2 to be released in 2024. The movie has jaw-dropping visuals along with a haunting soundtrack that makes it worth watching.
White Noise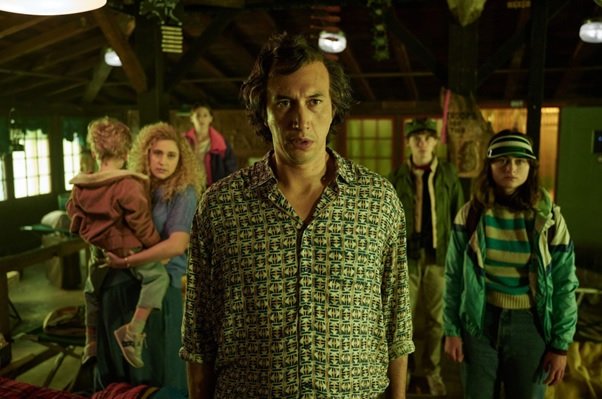 White Noise is another trending movie on Netflix. The story of the movie is taken from Delillo's novel White Noise. The novel is a dense book containing meditative and philosophical aspects of life. And, now this is a stubborn little film trying to show those aspects on Netflix.
Featuring Adam Driver and Greta Gerwig star as parents of a hyper-talkative group of kids. Adam is a university professor and Greta is an aerobics-instructor.
Complications arise in their life when a train clash happens causing toxins in the air and environment. The event forced them to flee their homes to escape the toxic air. The movie may seem a bit weird, but engaging enough if you want to try something different.
Arrival
The Canadian French director guided Amy Adams to an outstanding performance in this sharp sci-fi film. It's the story of an alien invasion which tells us more about the people on Earth than the interstellar visitors.
It's based on a short story titled "Story of Your Life" by Ted Chiang. Arrival explores how we'd communicate with aliens, led by linguist Amy Adams. A time-twisting plot made this a big hit, along with Villeneuve's undeniable skill.
Glass Onion
A sequel to Knives Out, Glass Onion takes everything that worked in the first movie and takes it up a notch. Daniel Craig's Benoit Blanc returns, now with a bigger budget and a more complex puzzle to solve.
Featuring an all-star cast including Edward Norton, Kate Hudson, Janelle Monae, and Dave Bautista, Glass Onion sets itself apart by poking fun at a different type of super-rich person. The reveals are all worth the wait, as are the performances from Craig and the rest of the ensemble.
Bird Box
In 2018, the thriller film that got everyone talking was Bird Box, with a staggering 157,400,000 views in its first 91 days of release. Sandra Bullock stars as a woman facing a terrifying new threat in which mysterious beings force people to commit suicide when they're seen.
And if Sandra Bullock isn't enough, the film also features Sarah Paulson and John Malkovich. Bird Box is available to stream on Netflix, but if you don't have a Netflix subscription, you can still watch these movies on Cinema HD.
Cinema HD is a streaming app to stream movies and shows on any streaming device. By installing the Cinema HD APK, you can watch movies on Firestick for free. In addition to movies, you can access plenty of TV shows from its content library.
You can install Cinema HD APK on any device including Firestick, Roku stick, Android TV, or any other Android device. The app is adaptable to any TV screen.
Don't Look Up (2021)
Don't Look Up, directed by Adam McKay, is a total satire extravaganza. You've got to see it just for the incredible lineup of A-list actors they've gathered. The story revolves around two ordinary astronomers who stumble upon proof that a massive comet is barreling straight toward Earth.
They've got to figure out how to make the world sit up and take notice before it's too late. The movie directly tackles the climate crisis and the political drama swirling around it. The overall tone is way over the top, and it doesn't hold back on being pretty obvious, but its ending hits you right in the feels—it's that powerful.
Extraction
Extraction isn't your typical action movie; it's a whole lot more violent and a whole lot more fun. Thanks to its amazing fight scenes, the film stands out in the crowded action genre. When mercenary Tyler Rake is hired to rescue a warlord's son, as more and more local criminals learn of the situation.
Sam Hargrave, a veteran stunt coordinator turned first-time director, showed his vision with Extraction, making it one of Chris Hemsworth's best, even counting his Marvel movies.
Summing Up
Most popular movies are available on Netflix that you can watch on any streaming device. These movies are highly popular on Netflix, but these are not the only movies. You can also search the "Top 10" feature on Netflix to find the most popular movies any time and watch them anytime. People who wish to watch these movies for free can stream on third-party apps like Cinema HD.