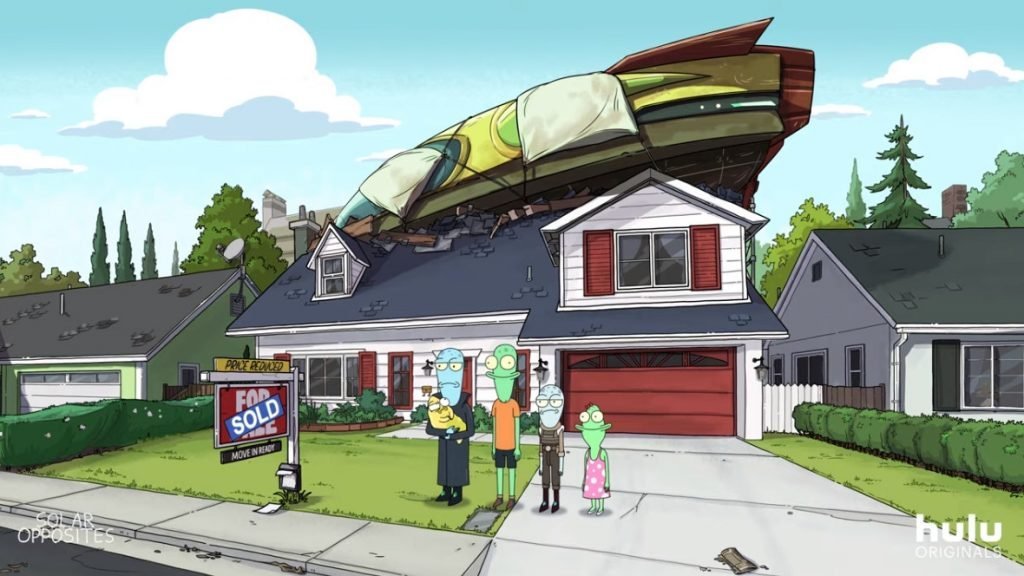 We live in a post Rick and Morty age. It's clearly Adult Swim's most popular show, and it still doesn't have a lot of mainstream success. If you are somehow not familiar with the show, it is about a old scientist named Rick having science-fiction adventures with his assistant grandson, 14-year-old Morty.
One of the pillars of this show is that Rick has this portal gun that can open up doors to other dimensions that are essentially alternate realities. There's nothing new about alternate realities on science fiction TV, but what makes this more interesting is that it deals with the problems that would invariably arise from knowing that alternate realities exist.
I mean, if you had access to an alternate reality, to see a different version of you, that could essentially redefine your reality in a negative way. What makes us human is the fact that we have only one life, but if you could see the potential lives that you could have happening all at once, you could very easily get introspective if your life is on the best path. Granted, there might be a version of you that is completely destitute, and you might be grateful for what you have.
It is no surprise that Rick has an attitude where he believes that nothing actually matters. He is nihilist who cares so very little about life that has no qualms about taking it from time to time. Some of you might remember the one episode where Rick destroys the human race with a disease that turns everyone into horrific monsters. The solution to this episode is that Rick and Morty just move into a different reality. I've seen a lot of science-fiction shows like Star Trek that end there, and it is a cop-out. In this case, this affects Rick and Morty both the characters and the show, and they mention this incident many times.
Solar Opposites: Not a Spin-off of Rick and Morty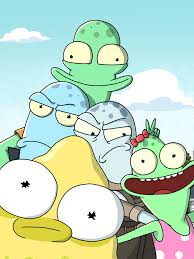 Of course, whenever this is a successful show, there usually is a spin-off. However, Solar Opposites is not a spin-off. A spin-off usually requires an entire show based on a character or something from that show. There have been successful spin-offs like The Jeffersons, Fraiser, and The Facts of Life, but there have been really dumb ones like Young Sheldon, Joey, and Joanie Loves ChaChi. Solar Opposites just has the same animation style, and is a completely different set-up, involving aliens named Terry and Korvo (who are the same gender, maybe) and their three children Yumyulack, Jesse, and Pupa coming to Earth after their homeworld has been destroyed.
It's pretty much the same premise as 3rd Rock from the Sun, but it is incredibly mean-spirited. Rick and Morty has the same issue, but its nihilism is related to the theme. I'm not certain what Solar Opposites is really going for. Generally, shows with an alien on earth is a classic fish-out-of-water scenario like My Favorite Martian, Mork and Mindy, and ALF, with a statement about how we, the earthlings, are truly the weird ones.
With Solar Opposites, Terry, Korvo, and their children are completely uncaring about their new world. Worse yet, every human depicted is also show to be a complete jerk. The worst case is how Jesse and Yumyulack have a principal and teacher who constantly misunderstand them. These educators are having an affair that consists of nothing but angry sex, and their ignorance of the aliens personifies all the humans of the show.
In fact, I am not certain how the world of Solar Opposites works. The alien family does not disguise itself, and their crashed spaceship is on their suburban home for no apparent reason. It appears that the world knows about this alien family, as far as I can tell, they are the only aliens on this earth. I can't help but feel that if there was an alien family living on Earth, wouldn't their house be swarmed by reporters all day?
Perhaps maybe this is the point, that eventually earth would not be impressed by genuine aliens and would leave them alone to the point of shunning them. I mentioned earlier how Rick and Morty has a purpose for its nihilistic themes, but Solar Opposites seems to have no point whatsoever, other than cheap laughs. Actually, it is more non-existent laughs.
In fact, there are jokes on this show that are so bad they produce the antonym of laughter. For example, there is an episode where Korvo is trying to win over the people in his neighborhood, so he uses his mad science to help others. In one case, he shoots someone in a wheelchair, and it causes the chair to transform into a pair of robot legs on the paralyzed man. That is actually kind of cool, but his robot legs apparently have a mind of their own, and run off with him in the ocean. That joke should have ended there and might have worked, but we see this guy again running in traffic, only to be hit and run over. You see this guy split in two, with all the blood and guts. It's incredibly mean spirited.
So, is there anything good about this show? Yes, there is. There is a side story on the show involving the kids shrinking people and putting them in this world within their wall. Its like hamster cage for humans with all kinds of post-apocalyptic vibes, and it is worth creating an entire show about. There is an episode that focuses on this microcosm known as "Terry and Korvo Steal a Bear", and it uses the steal the bear as a background story that is barely shown.
Rick and Morty Season 4 Finale and Season 5 Release Date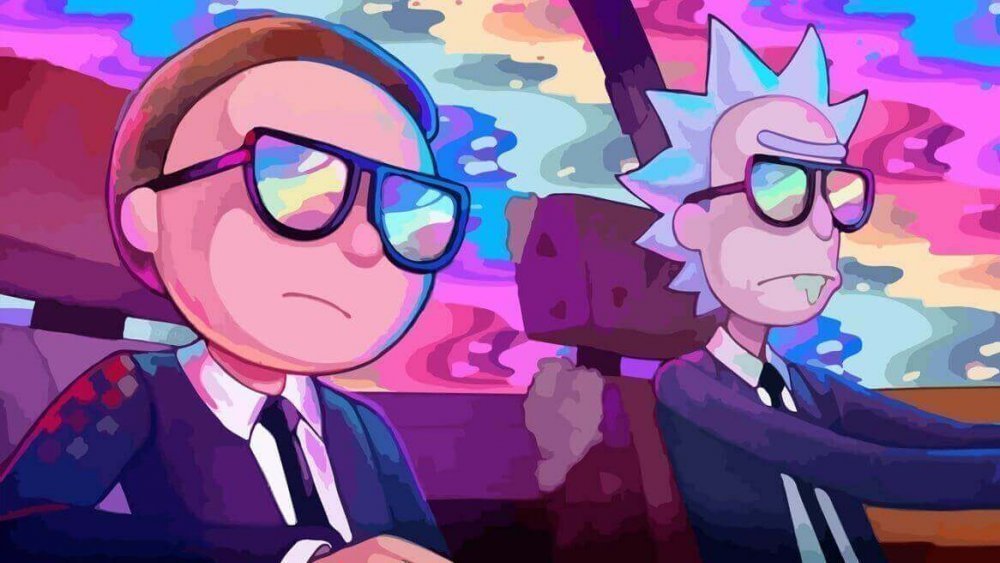 I won't bother talking about why I believe Rick and Morty is smarter than a lot of shows, but recent episodes have dealt with very big themes. Their recent episode of "Never Ricking Morty" was very meta in how it analyzes what Rick and Morty even means.
The recent Season 4 finale actually might be a turning point for the show as Rick admits to himself that he has been a bad father. It sets up a possible plot thread for Season 5 (coming not very soon), and it actually means something. That is, Rick might decide to take a break from misadventures with his grandson and focus on trying to help the family overall. Honestly, I feel that would be what would happen in the last season of Rick and Morty, which is not a show that has a great grand story. Perhaps Solar Opposites needs something like that, but I have another idea.
Remember how I said that Rick and Morty has been getting meta lately? Well, what if Solar Opposites showed up on Rick and Morty specifically so Rick can just kill them all and make fun of how bad spin-offs are. I mean, would they actually create a television show that is so bad that it is a deliberate sacrifice? I don't see why not.