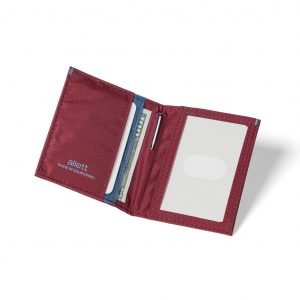 So, I had a chance review a product that I don't really get a chance to review, a wallet. This isn't just any wallet, but it is from Allett, an Allett Hybrid Card Wallet
You know how most wallets open up, and they have that side pocket that holds yo dang bills? Well, the Allett can hold the money, and about 3-10 different cards. It also features RFID blocking protection to save it from RFID skimming theft.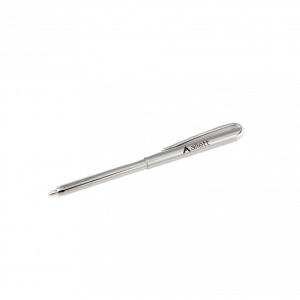 Oh, I should also mention another feature that the Allett has, a storage place for the MiniPen. What is a MiniPen? Well, it is a little thing that you can twist and you have a pen.
In case you are wondering why I didn't discuss the MiniPen on the video below, it is because I received it with the Allett wallet and didn't even know it was a product represented by the company. Trust me, it was this really small thing that got sent to me with the Hybrid Card Wallet, and I didn't even realize it was a thing. However, if you ever need a pen and can't find one? It would be good to have the MiniPen in your Allett.
You can see me use it in the video for flashing a quick ID like I am some really cool federal agent from television. You can also say me talk about where I am going to use it at, and I realized that I haven't made that announcement formally. You can get it on the Allett site and purchase the Hybrid Card Wallet for $44.00 in different colors and the MiniPen for $20.00.