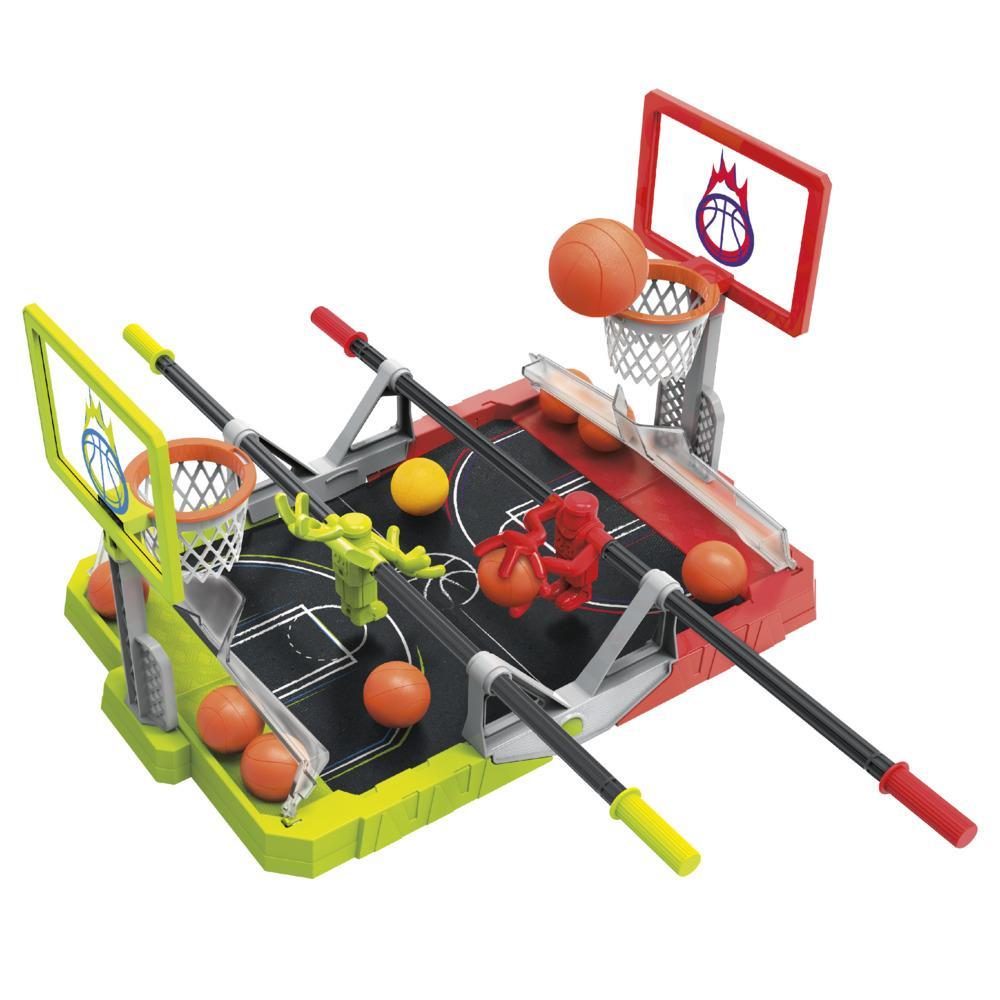 Foosketball is one of those name mash-ups that is what I implied, a strange but effective breeding of basketball with foosball. It is made by toy giant Hasbro, and it is a lot of fun.
You can see in the image that this is a one-on-one kind of basketball tournament, and I'll do my best to describe the controls. You can slide your player back and forth with those sticks, and by turning each of the sides will control their arms.
Blocking a shot is done by waving your hand up and hoping that you can actually do that. Shooting is a bit more difficult, as you need to grab the ball with both hands, and then swing it back but not drop it. Then you have to swing your arm to get it in the hoop, and if you are lucky, you will make the shot. If you are unlucky, you will hit your shot with your own hand.
It's confusing, but it is pretty simple: first one to make five baskets wins. The gold ball is worth two points. I would say that there is no skill involved, but I would say that there is a bit of a learning curve.
It is a whole bunch of fun, with my only complaint being that the controls are wonky when moving the players from left to right. It would help if the bars were made of metal and could slide better.
Of course, that would increase the price of this guy, which comes in at 19.99 on the Hasbro site.