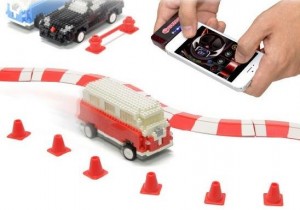 I don't know if you are into Nanoblocks, but I believe that they are a small version of Lego blocks. I personally think that Lego needs to get in on some of this action.
The Nanoblock method of control of Nanoblocks involves an iPhone. You will, of course, need an accompanying application on the iPhone application.
You will need some nanoblocks and about $60 each for these models. The price seems a little step to me, but hey, have you seen the price of Lego these days?