This year, we got to review a cool robotic toy for kids. Cubelets is a product by Modular Robotics that allows kids as young as 4 explore and create. The kit we reviewed back in April was the Twelve Kit. This one is the more basic Discovery Set.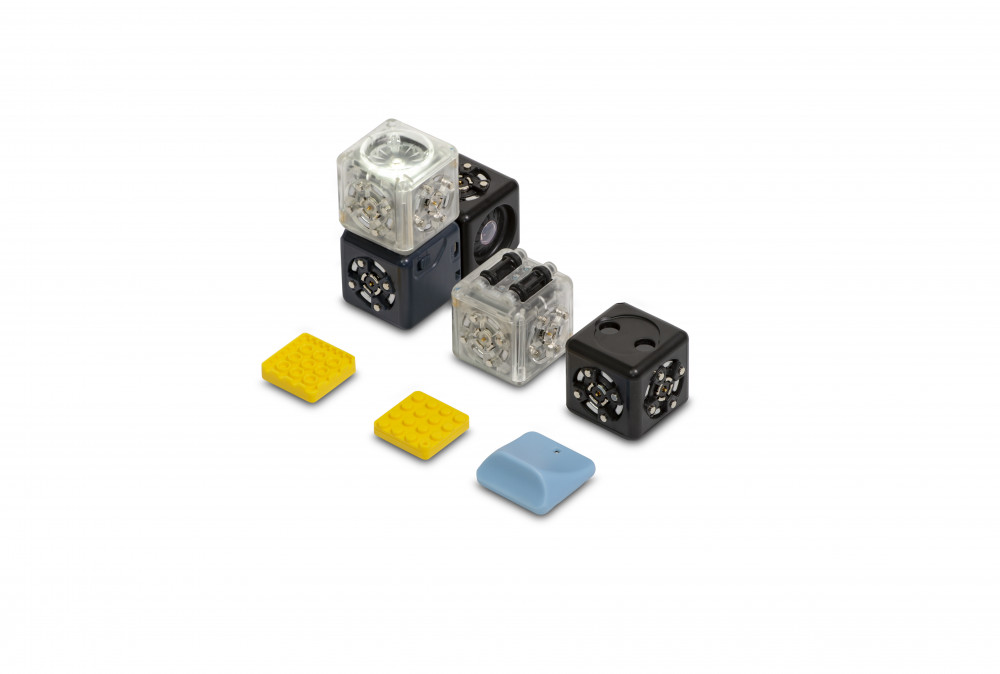 What you get in the Cubelets Discovery Set
This kit is composed of 5 robotic cubes that have different functions you can put together to build mini robots. The pieces are magnetic, so they are easy to put together. In this basic set, you get
1 Battery Cubelet
1 Brightness Cubelet
1 Drive Cubelet
1 Distance Cubelet
1 Flashlight Cubelet
1 Bluetooth Hat
2 Brick Adapters
1 Micro-USB Cable
A guide to building different robots with your kit
The battery Cubelet is what you charge and add to your creations to power them up. The brightness Cubelet will allow your robot creation to sense light and dark. The drive Cubelet has wheels to help the creation move. The distance Cubelet is another sensing one that determines how close it is to another object. The flashlight Cubelet has a light that can brighten and dim. The free downloadable apps pair with the Bluetooth hat so you can control your robot with the app. The male and female brick adapters will allow you to add Lego, or other brick building toys to your creation.
More About the Cubelets
These are some of the things you can build with this basic kit: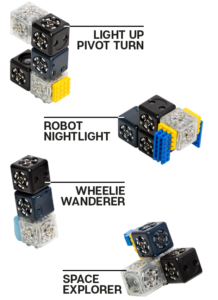 Of course, you can buy more Cubelets and other kits to build different functioning robots. There are Cubelets to detect temperature and a speaker Cubelet so your robots can make noise.
How to buy Cubelets
This particular set costs $139.95 Other kits have different costs, and you can even buy individual blocks. This would make an excellent gift for the aspiring young robotics engineer in your life.
Disclaimer- We were sent a kit to review for free. No other compensation has been given. Our reviews are honest and unbiased.