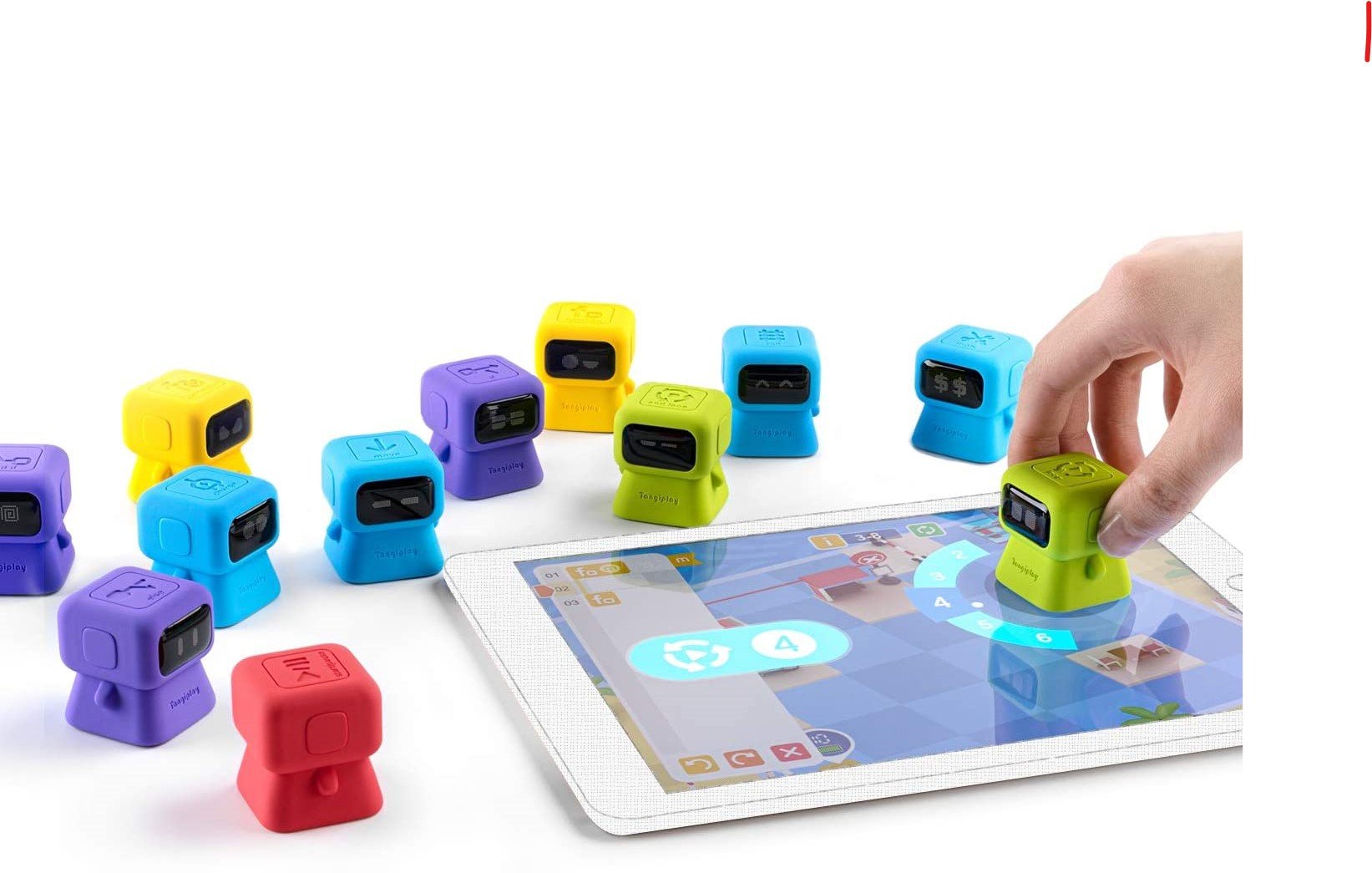 Once again, I have found myself reviewing another educational toy that is based in STEM and coding. I swear, I should probably devote a separate site to this, or just devote this entire site to stuff like the Tangiplay.
So what is the Tangiplay? Well, as you can see from my video (as soon as it posts, usually within a week of when I post the article), the Tangiplay is twelve blocks. I would call them building blocks, but they don't really stick together. They are more for the building of knowledge, really.
I really had no idea what to expect when I opened the Tangiplay kit that was sent me, but it came with the blocks that you see here. Since I have tried these STEM toys out before, I knew just what to do: start by downloading the application. By the way, you had to scan a QR code on the back of this kit, for some odd reason.
The purpose of the blocks is to interact with the application that can only be used on a tablet. They have a color designation with blue for sequencing, purple for condition, yellow for function, green for loop, and a red one for…play?
I will definitely say that I had a difficult time with this. The application was all about making a railroad track from one spot to another, and I got through the first two exercises with three stars, but that was it.
Yeah, the Tangiplay is all about placing the blocks on the touchscreen, and then stuff happens. The thing is that I couldn't figure out how to do this, and since it only came with a brief book of instructions, I am assuming that I am going to have to put in a lot of time to figure this out. Should I just try every block on the screen and tap and/or slide it to find out the function?
The questions is do I want to? By the way, there was these weird emoji face things to put on the blocks. I found that these guys that were scattered about the box when I opened it up.
I don't know if I can recommend this to small children because, I, as an adult, couldn't figure this out, for now. If you want to try this out, head on over to the Tangiplay website, and it available on Amazon for $99.00 ($79.00 on Prime).