This is a fun Christmas gift for the hobbyist in your life. The PowerUP 3.0 kit will allow you to take paper airplanes to a whole new level!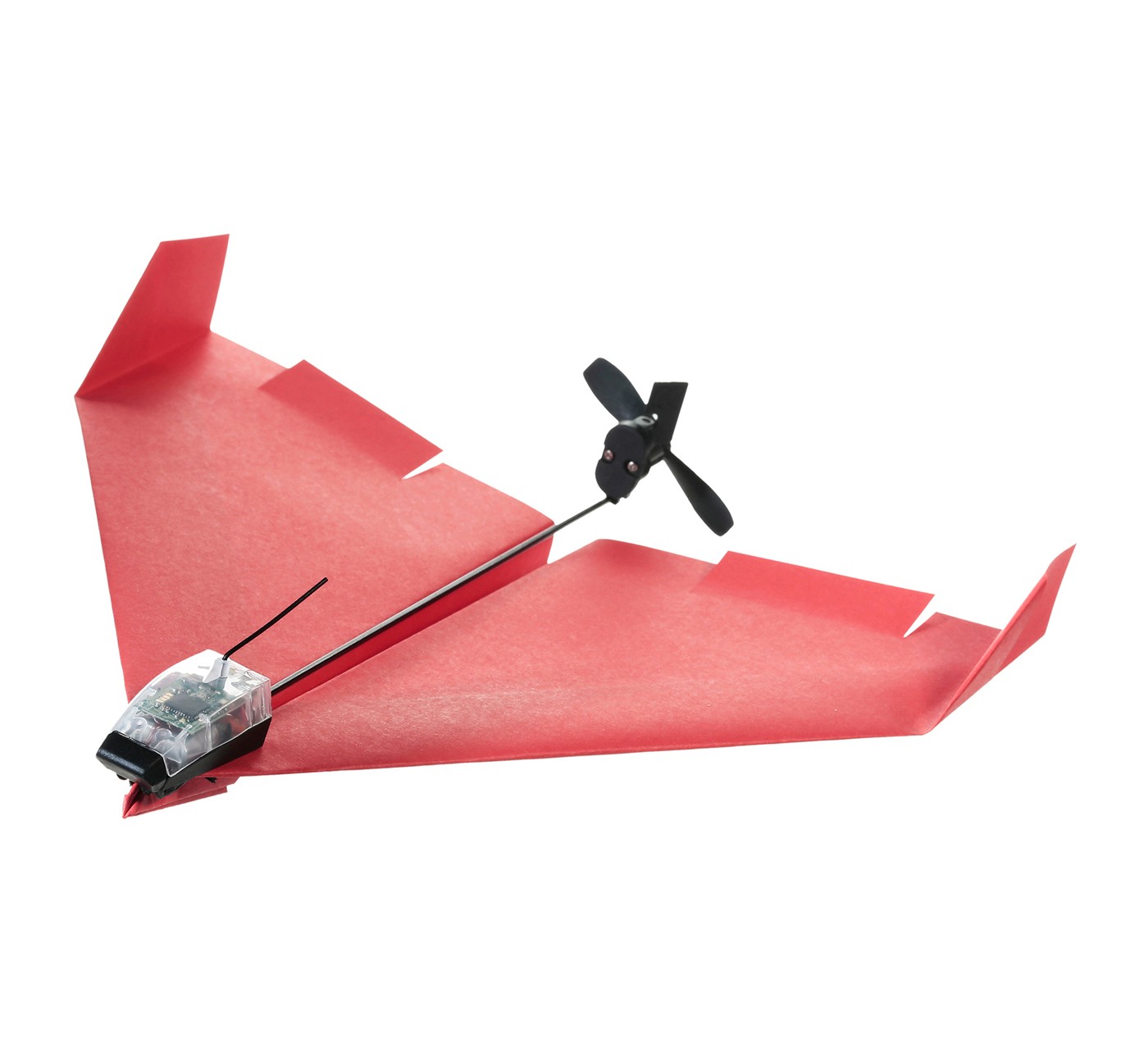 This project started out on KickStarter several years ago. The inventor is a pilot. It was originally iPhone only, which is limiting for some people, but now there is an app for Android. Some Android users report having issues with app connectivity on Android. The box says it works for iPhone 4S or newer, iPad 3rd Gen or newer and iPad Mini. Android version 4.3 or newer with Bluetooth 4.0 devices are supposed to be what works for those phones. If you have issues connecting, it is suggested to turn off Wi-Fi on your phone.
With the app on your smartphone, you can control the rudder by simply moving your phone from side to side. You can also control the throttle on the app by sliding it up and down.
Now the plane won't fly with a propeller and rudder alone. You have to make sure that you make a good paper airplane, of course. Just in case you are a visual learner, there are YouTube videos on how to make the planes.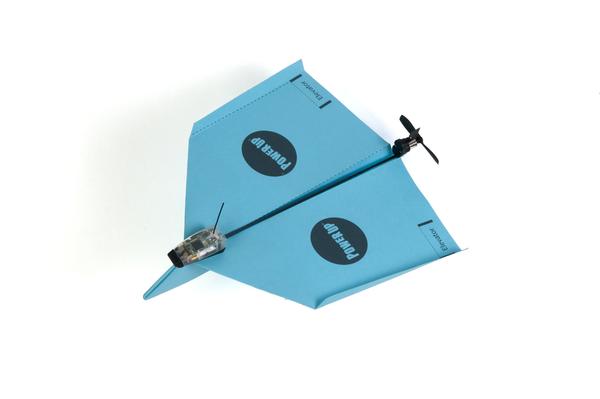 Each kit comes with
The PowerUP 3.0 smart module
4 printed templates(including the Cardinal template as shown above)
Instructions for 2 airplane designs
Spare propeller
Spare rudder
Quick start guide
Micro USB charging cable
You can also download airplane designs for free on the PowerUp Toys website.
The battery life lasts up to 10 minutes per charge, and you can control it to around 200 feet. It's carbon fiber body is sturdy and made to withstand some crashes, but you can buy replacement parts for $10. Also available for purchase are waterproof templates- which can be useful if you live in a humid area.
The basic kits are $50. For $20 more, you can get another kit for dogfights. People may balk at the $50 price tag, but for this novelty item, it may be worth it if you are looking for something more than a drone.
Thanks to PowerUP for sending us a kit for review. Our reviews are not influenced by the companies we review for.