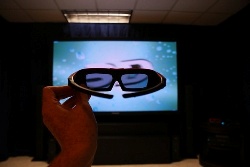 A recent report from a Sony Executive has stated that 30 to 50 percent of all the TVs it sells from 2012 on will be 3D-enabled.
This comes as no shock to me, as every company from last January's CES seemed to have a 3D TV that they were boasting about.
Assuming the world doesn't end by that 2012 era, I suppose we'll be living in an age for 3D soon.