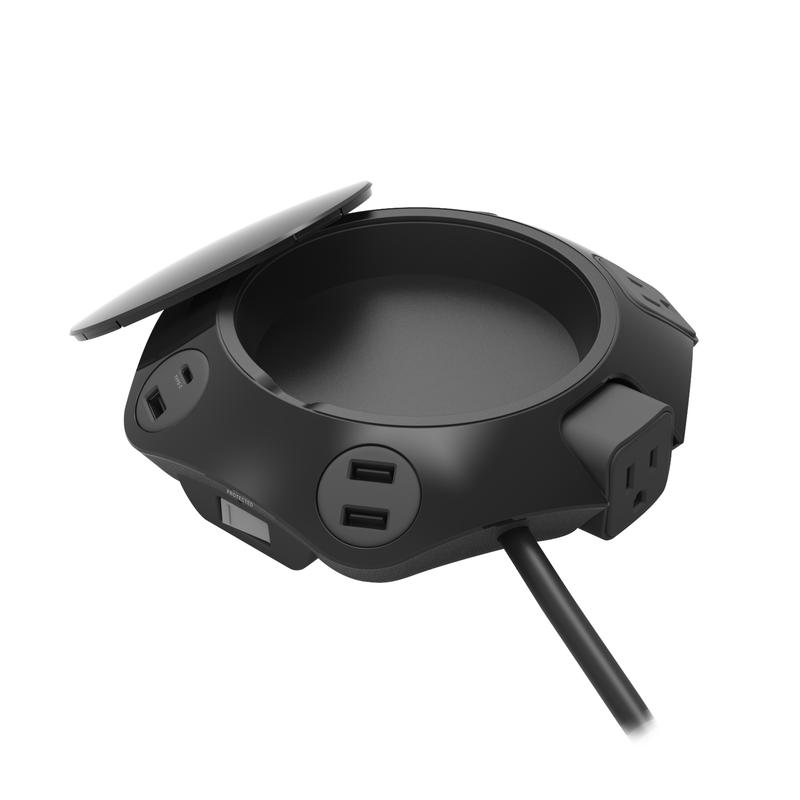 It has been a while since we have reviewed an Accell product, with the Powramid being the last one. I suppose that the smart answer for what kind of products the company makes would be "office supplies", and we got this particular Power Dot Series Office to prove it.
The Power Dot Office is a power station with four protected AC outlets, not to mention 3 USB-A ports and a USB-A port. These USB Type C and A ports provide a total of 5V/4.8A/24W of safe charging with a lot of protective mechanism.
Well, it might not be a bar like most surge protectors, but it is in a circle that has this odd pit in it. I have no idea what it is there, but it is able to fit an Amazon Echo Dot 3rd Gen or Google Home Mini.
The Accell Power Dot Office also has the X5 MOV (Metal Oxide Varistor) technology for detecting surge conidtions and then reacting by directing excess energy away from the equipment. Apparently, there is some kind of 40 dB filtration power, to isolate the equipment from power generated noise like a superior picture and sound. Did you know that was a thing? I sure didn't.
Well, if you think your office is in need of such a device, it can be purchased on the Accell site for $54.99.