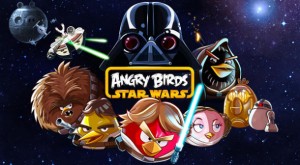 Well, I'm sure you are now quite familiar with the Angry Bird franchise, which is something like the biggest mobile game…ever! And then there is Star Wars, which is probably the biggest movie franchise…ever. I suppose that someone could not resist combining the two in order to create some new cash cow.
As soon as I heard that it was available, I downloaded it on my Android phone immediately. I got me the free version, which was really only good for a handful of levels, actually.
The gameplay is pretty much like Angry Birds. The only difference is the backgrounds look like scenes from the Star Wars movies, and the birds themselves look like the Star Wars characters.
Yeah, this Angry Birds thing with its adaptation of Star Wars has nearly been done to death with this version. This is not to say that the gameplay isn't fun, and smashing pigs dressed up like the Empire isn't also a blast. One of the reasons why Rovio's game has lasted this long is because every version feels like the first time.
Check it out on the Google Play market and the App Store. Leave a comment if you think it is worth it.