We have another Anker product to review. If you've followed our reviews, you will see many products from this company. Anker is a trusted brand in sound and power. Today we'll review one of their sound products- the Soundcore Rave Mini.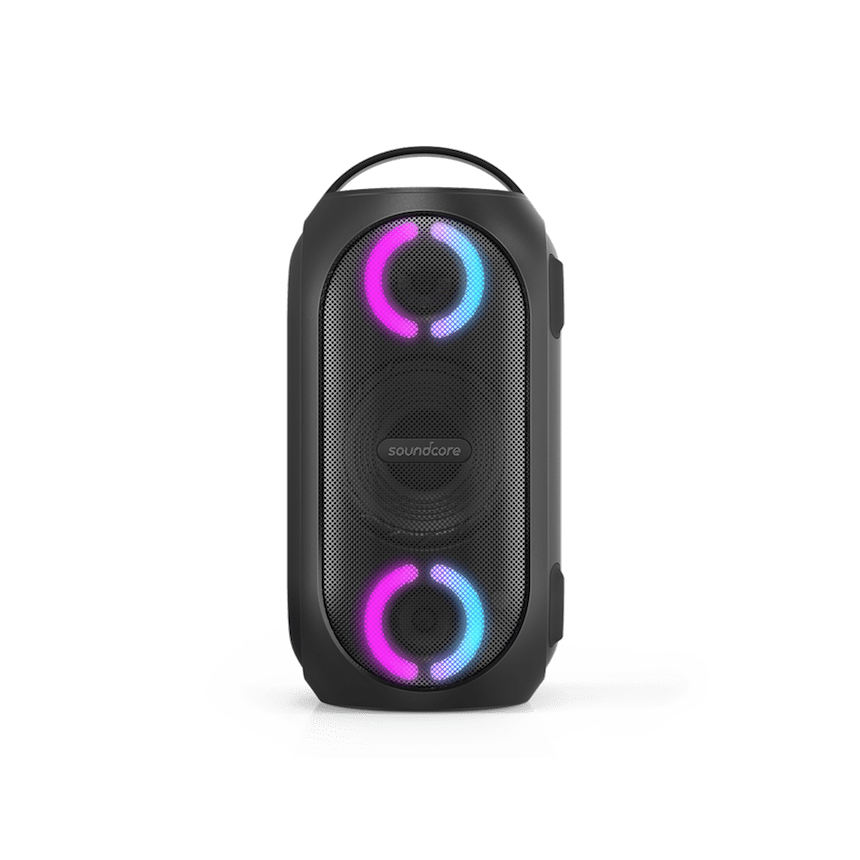 I've mentioned before that I'm a fan of light, and this product fills that photophilic spot while blasting your favorite tunes. This 80 watt speaker will give you big sound inside and outside, while entertaining through the special Soundcore app. We'll delve a bit more into these features and more.
The Soundcore App
The Soundcore App works for several of Anker's Soundcore speakers. The app has party games and a Light DJ to help customize the lights on your speaker. It's a free download in the Google Play or App Store. You can adjust the speaker to be indoor or outdoor mode through the app, and tailor the equalizer.
Soundcore Rave Mini Sound
There is a good 80W of sound delivered by a 5.25-inch woofer, 2-inch tweeter, and 5.25-inch passive radiator in this speaker.  BassUp™  technology adjusts and intensifies low frequencies. Of course, it's not the most powerful speaker, but this one is the "Mini." For fifty dollars more, you could go up to twice the wattage.
Other Features
The Soundcore Rave Mini has an impressive battery life of about 18 hours. That depends on how loud you are playing, and your usage of lights, but still not bad. And if you need to charge your phone, you can plug it in to the speaker as well. Another great feature is that the speaker is waterproof with a rating of IPX7. That means, it will still work when submerged in 3 feet of water for about half an hour. We don't suggest trying to put it in the pool, but you can have peace of mind that it will still work if it accidentally got knocked in the pool.
If you want to purchase this product, the Soundcore site directs you to Amazon, but when you get there, it is currently not available. You can lay down $150 at WalMart and buy one, though.
Disclaimer: We received this product free of charge for review purposes. No other compensation was given for our fair and unbiased analysis.