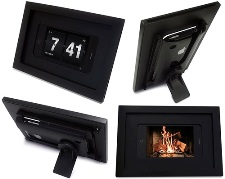 Digital picture frames are all the rage, as they are very customizable with not only photos, but videos and various other options, depending on the manufacturer.
It's very similar to our cellular phones, and I guess it stands to reason that someone would make a digital picture frame that works off of the cell phone. This is exactly what the Appstand is designed to do.
All you need to do is just place it in the $16.99, and you'll discover a world of framed apps for just about everything.