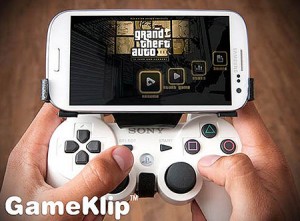 Now this is an interesting development. Considering that a lot have shelled out for a Playstation Vita, it is hard to believe that this relatively cheap accessory could change the playing field of mobile video games.
I mean, why pay for a mobile video gaming system when you can couple your Android smartphone with a Sony Dualshock 3 controller? Granted, putting that controller in your pocket isn't exactly portable, but hey, why not use an Android phone like one from Samsung or HTC with
So how much is this? Try $15 for the wireless version and $23 for the wired version.