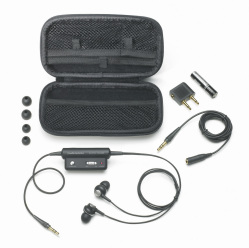 I got another CES 2010 souvenir with Audio-Technica ATH-ANC3 or QuietPoint Noise-Cancelling In-Ear headphones.
This model is actually one of the company's older models, but I found that it was just as good as some of the newer ones that they had on display, really.
Anyway, if you want to read my full review, then you should probably click here.