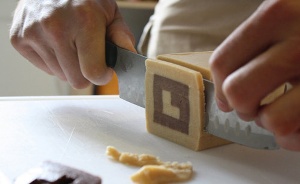 Some of you remember when I wrote that piece on Augmented Reality. It's that little technology that allows you to put an image in front of a camera (usually a webcam) and cause another, usually three-dimensional image, to appear on the display.
Right now, it is being used for advertisements, trading cards, and even on bags of Doritos. It would appear that someone has figured out how to get the augmented reality off the food wrapper and get it on the food itself.
See these cookies in the picture here? They look like ordinary cookies with an L on them, right? Check out what they look like with a little camera, and a lot of augmented reality after the jump.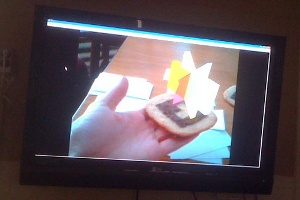 Just look at that! That just makes me want to say "sweet", like the way Napoleon Dynamite would say it.
You can try this out for yourself on a site from a nifty site called MAKE.