Here are another pair of wireless headphones for your review reading pleasure. These look pretty similar to the Soul Byrd in-ear headphones we reviewed not long ago. Those were not wireless, however. These Blue Byrd Beyerdynamic in-ear headphones are what we'll be covering today.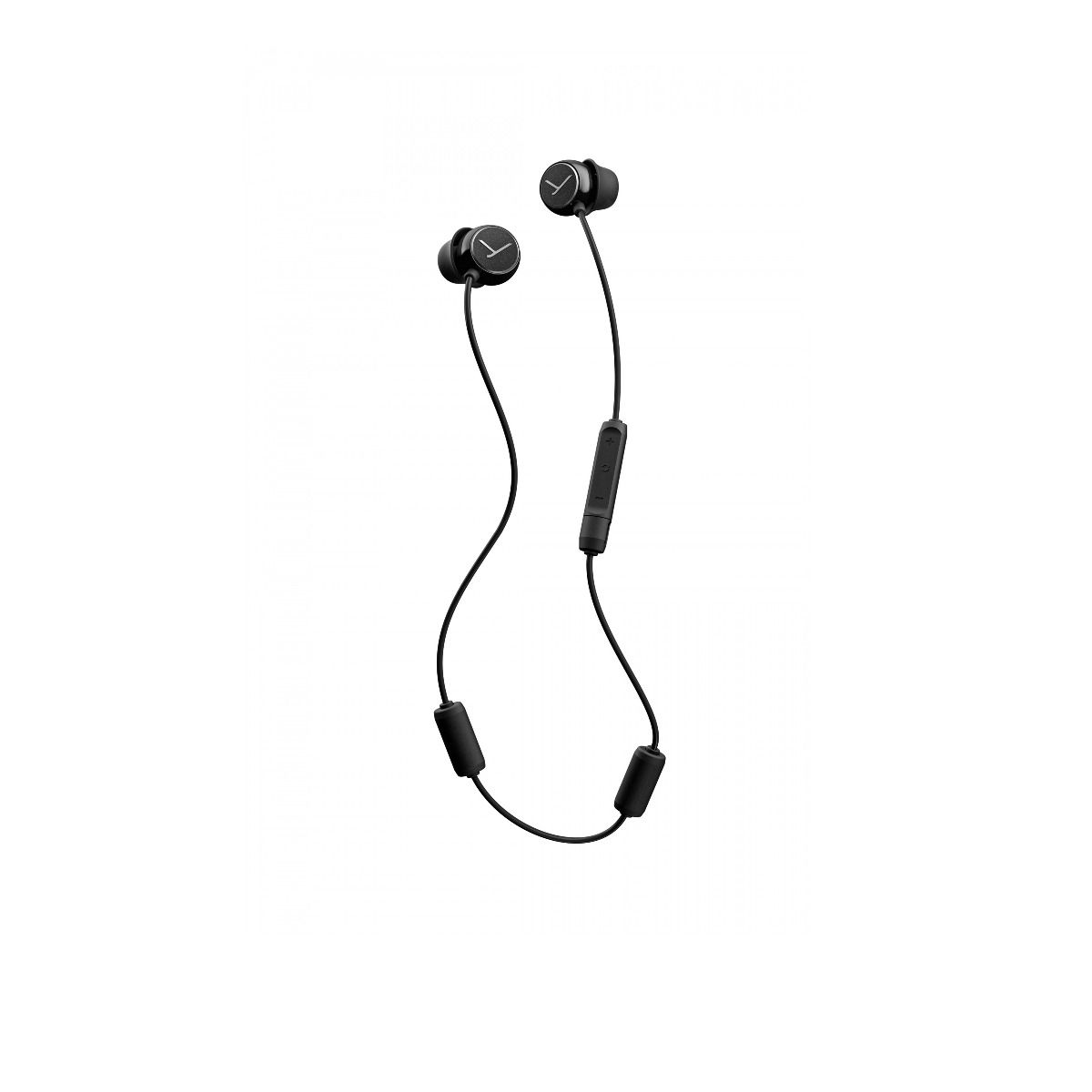 Blue Byrd Comfort and Build
The in-ear buds are the same flattened tips as the ones we saw for the Soul Byrd. They are meant to fit comfortably in your ears with five sizes to choose from. The silicone tips are soft and silk to provide premium comfort.

The cable that goes around the neck is not as well built as others I've seen. There are some plastic "weights" that don't really prevent the cord from flopping around, so it's a bit hard to use with high impact exercise. They also don't have the magnetized earbuds to keep them solidly around the neck while not in use.
They do have the usual in-line remote with a speaker, so you can use it in conjunction with Android or Apple assistants. The charging port is located in the remote, and you'll get about a 6 hour battery life on them.
Blue Byrd Sound
The sound is decent with great sound and clarity. The bass is well balanced with the mids and highs.
Also, Beyerdynamic has an app you can download now to help adjust the sounds to fit your hearing in the best way. So if you've gone a bit deaf after standing right next to the speakers at the rock concert, you can still get a great listening experience through MOSAYC sound personalization by Mimi Defined™.
What Else? How to Buy?
The Beyerdynamic Blue Byrd in-ear wireless headset comes with a small micro USB charging cord and a lovely zippered hardcase to carry your ear buds in your pocket while not in use. This product is priced at $149 on their website. Or you can order through our Amazon Affiliate link below.
Beyerdynamic provided a pair for us to review, but no other compensation was given for our fair and unbiased analysis.