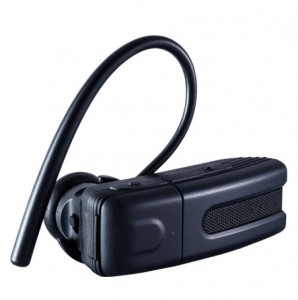 Nothing I like more than reviewing Bluetooth headsets, and I was pleased that one of the leading Bluetooth headset companies, BlueAnt, makers of the Ribbon, sent me one of their latest, the Endure.
I believe that the Endure is so named because it can withstand a lot of things that happen in daily life. It boasts that it can deliver clear audio in wind speeds of about 25 mph, which I will have to admit that I couldn't test out properly. Still, any place with wind, dust, and moisture are claimed to be not a problem for this guy.
The Endure is meant to be a successor to the T1, and it offers more than just more resilience than its predecessor. Similar to the T1, it has Caller Name Announce, and the user can vocally calls by saying "Answer" or "Ignore". This also comes in handy for streaming podcast audio, turn-by-turn directions from a GPS, or accessing Siri/Google Voice.
Another special feature is a free Android application that allows text message readout directly into the headset, as well as help and support for the Endure. You can pick up BlueAnt's Endure from the company site itself for about $79.99 here.