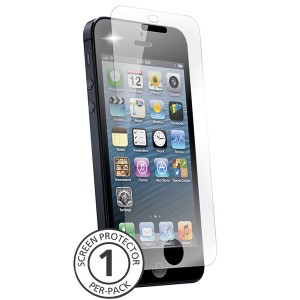 I am very certain that I have covered many screen protection accessories for mobile devices, most recently, the iShieldz for the iPhone 5. Most of these screen protectors are clear plastic which surround a mobile device with a thin layer of film to protect them from both smudges and scratches.
Another screen protector is the BodyGuardz, and they have recently unveiled the Pure Premium Glass Screen Protector for the iPhone 5. The Bodyguardz Pure is a "smudge resistant coating and high touch sensitivity [to] ensure performance in equal measure".
Yes, that is a quote from the site. The important thing to know is that it is clear, and will allow smudge resistance and even some protection against scratches. This is hard to believe that it is only .4mm thick, which means it is more touch-sensitive.
Now, if only it was easy to put on. Actually it is, and it is easy to remove as well. These type of protectors tend to be difficult to stick on the device itself.
If you are wanting this type of protection, head on over to the BodyGuardz site and lay down $39.95.