This is a new-to-us product that we get to review from a company called Twelve South. Twelve South sells accessories exclusively for Mac computers. This product is a unique cover for the 15 inch MacBook Pro.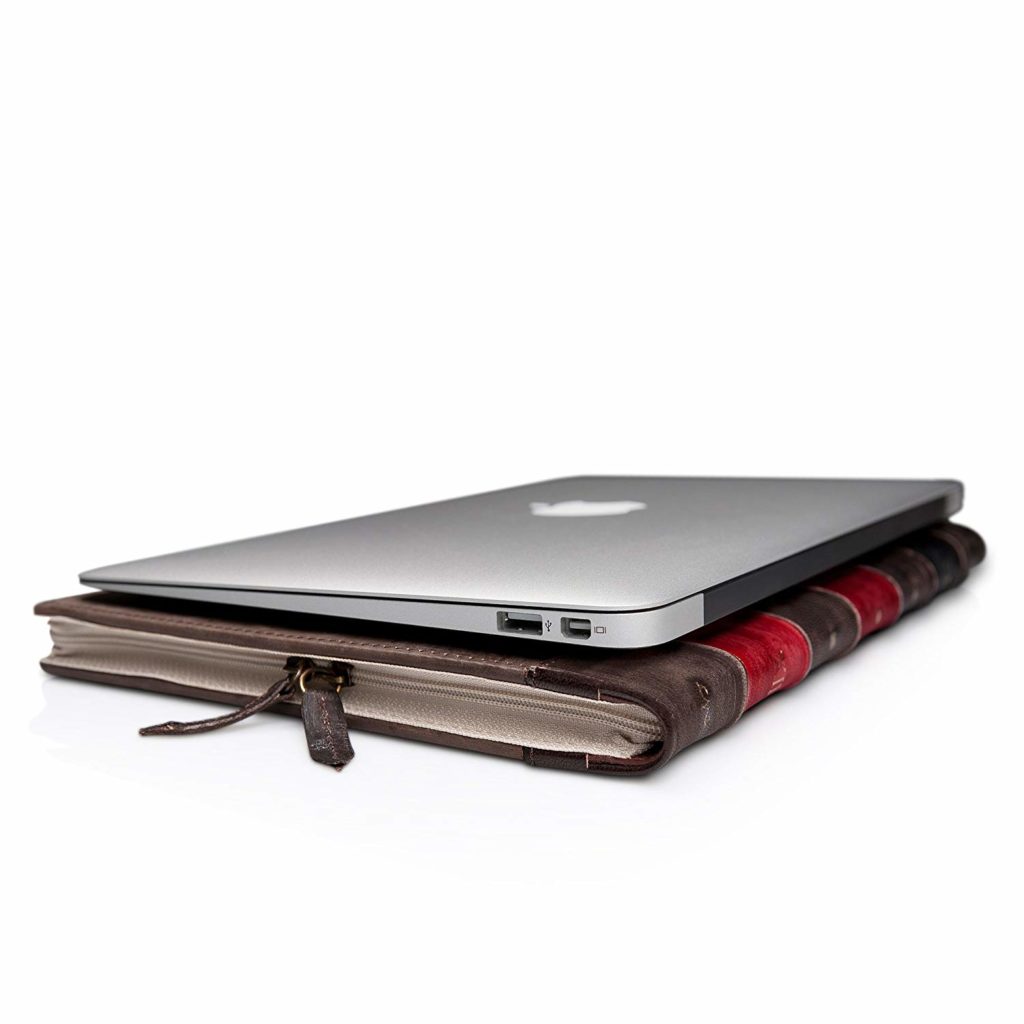 This handsome cover gives the appearance of an old leather-bound book. Reminds me of the encyclopedias that kids today don't have much knowledge of. It is made of realistically distressed, genuine leather, and has that nice leather smell, too! A zipper enclosure enables you to use it as a case, but you could also just leave it open as a cover or sleeve. The inside is composed of a soft felt material to help guard from scratches.  It even contains a hidden pocket for you to store additional paper.
Two elastic bands inside the case secure your MacBook, and when you open the BookBook, your MacMac- I mean, MacBook will open as well. The BookBook comes in the brown color, or for $20 more, you can buy the Rutledge finish.
This fits any late 2018 MacBook Air with Retina & MacBook Pro, but you can purchase others for older MacBooks in their legacy collection.
We received this product for free in exchange for our review, but no other compensation was given. We are now participating in the Amazon Affiliate program, and could receive compensation for your purchase if you purchase through the link below.