In nine more days, TechnoMark and myself will be moving to a new house. It's all very exciting. Even more exciting are the prospects we have of upgrading our house to make it very smart. Hopefully it won't be so smart that it takes over. One way we will accomplish our smart house is through this product we're about to review. It's Brilliant. No, really!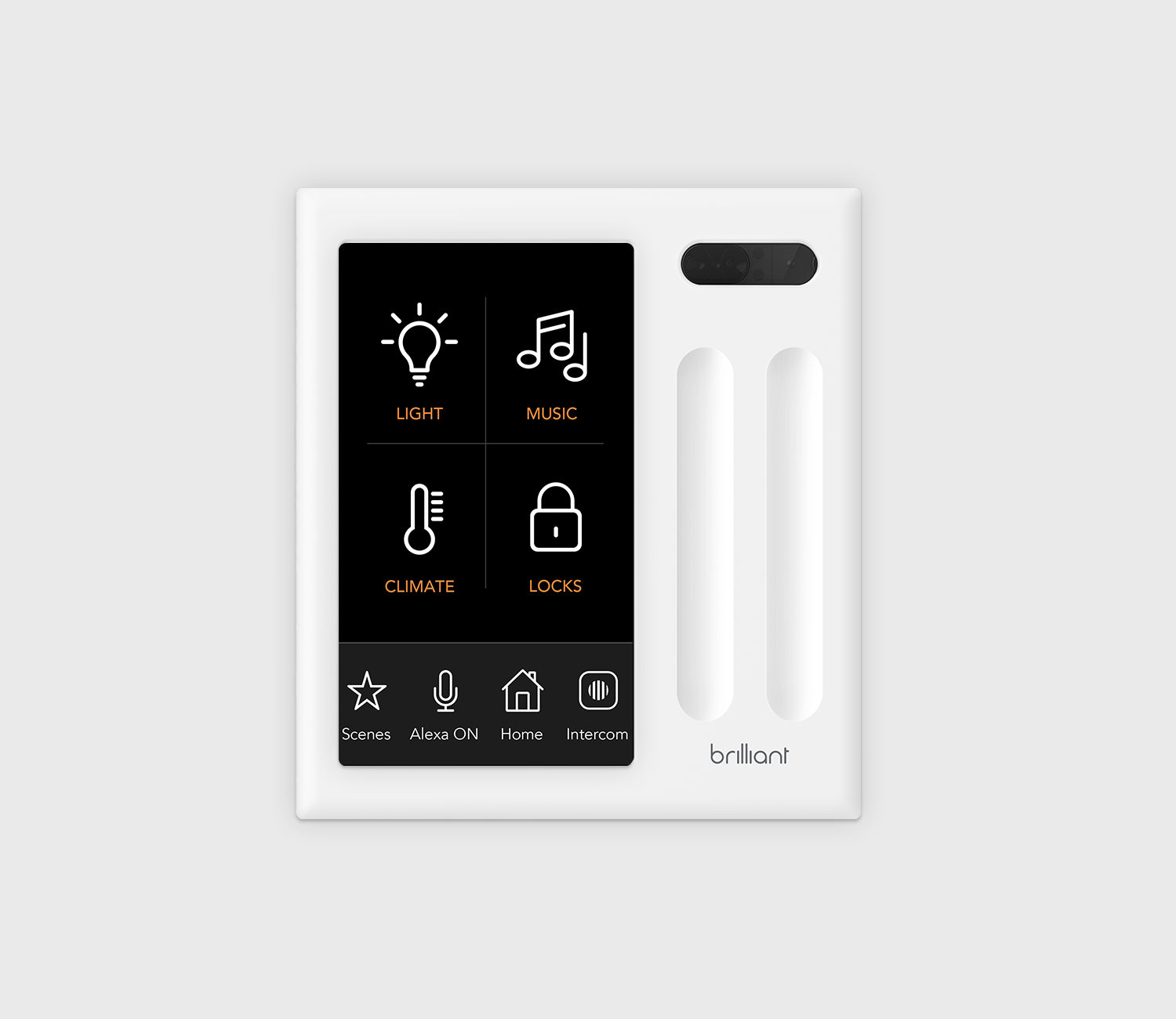 The Brilliant switch control panel replaces the light switches in your house, and allows you to control many different things in one place. It comes in different sizes- from a single switch, up to four switches. We received a one switch control and a two switch control. They all have the same features, but the difference is in the amount of sliders you have to control your lights.
We plan on doing a video of how it works in our place, and maybe installation as well. There are other videos on Youtube that show step-by-step installation instruction. The good news is that you don't have to be an electrician to install it.
Brilliant Features
Besides controlling your lights with a brush of a finger, Brilliant works with many different smart products. Amazon Alexa is built in. This is good news for us. We don't have to buy a separate Alexa device to enjoy all the things Alexa can do. If you have Sonos products, Nest, Ring, Hue, Ecobee and others, you can control all of them through your Brilliant switch. For example, if you have Ring, the video of the person at the door will show up on your Brilliant switch. If you have Sonos speakers, people visiting can change your music or volume through the Brilliant panel. No need for you to give them your phone. This is also great when you don't have your phone on you 24/7. Control your temperature with Nest- also right on the panel. Everything is nicely in one place. It's compatible with Google Assistant(which is great for us with our phones) and much more.
When you aren't using the panels for the above features, the 5″ diagonal LCD touch screen can display a slideshow of pictures with 720×1280 resolution. You can also do a video chat on your Brilliant panel, as there is a built in camera(which can be covered for privacy) and mic. When you aren't at home, you can control everything through the Brilliant app on your phone(Android and iOS).
Brilliant Requirements
A 120 Volt, wired to code with load, line, ground, and neutral wires correctly wired electric circuit is needed to get it all going. Wi-fi connection is needed to connect to the other compatible smart home devices. The app requires iOS 9 or higher or Android 5.0 or higher.  Other electrical requirements include:
Rating: 120V AC 60Hz
300W incandescent
150W LED and CFL
Dimming compatible
Multiway supported
Magnetic low voltage (MLV) lighting systems are not supported
Brilliant Purchases
$299 will buy the one-switch control. The 2-switch control costs $349. The switch cover comes in white, but for $23 more, you can purchase plates in other colors to match your walls. Check the website to see the availability of the different colors. The prices include a Brilliant faceplate, base, user manual, screws and extra wires and wire nuts to help you set up your device.
Stay tuned for our future video of the product(s) in use. We received these for free for review purposes. No other compensation has been provided for our fair and unbiased analysis.