It seems like everyone wants a smarter home, and we have reviewed many ways to make this dream a reality. Today, we were fortunate enough to review two particular products from C by GE that include the Motion Sensor Starter Kit and On/Off Smart Plug.
C by GE Motion Sensor Starter Kit Smart Bulb + Smart Motion Sensor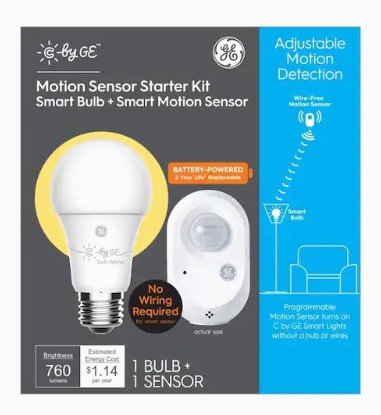 The Motion Sensor Starter Kit has a Smart Bulb and Smart Motion Sensor is made for those who just want a light on without really thinking about it. You can see the kit here comes with the bulb and the sensor, and there is an app that you use to pair it with.
The app allows for pairing the sensor with the bulb, so that once the sensor is triggered, bulb goes on. That is pretty self-explanatory, there is also an ambient light sensor to detect how much light is already in the room before it automatically turns on. The soft white smart bulb really helps.
You can find out more information on the C by GE site, but I found it hard to find there. I found it on the Lowe's site for about $36.98.
C by GE On/Off Smart Plug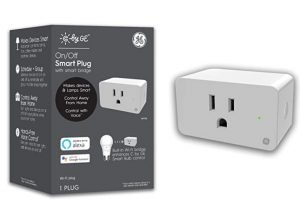 You can see in the video how I was able to just set up one of these guys very easily thanks to the app. All that was required was for me to push a button on the app and the light was on or off, as the situation required it.
By the way, I think I forgot to mention how the On/Off Smart Plug works with Bluetooth as well as Alexa and Google Home. There is no hub required, and all that is required is downloading the application.
I found this particular product on the Amazon site for $16.99.