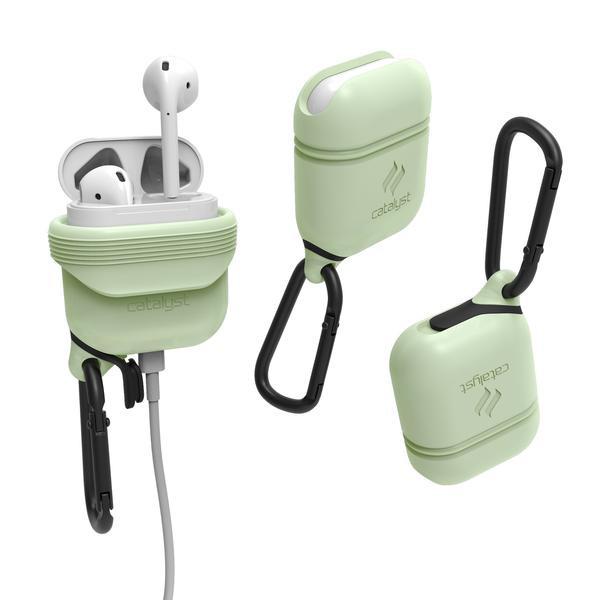 AirPods are the biggest little thing for iPhones these days, and they are also expensive. So you need something to protect this investment when you're on the go, right?
This small, innovative case won an honoree award for innovation at CES in 2018. It's wonderful if you are around water, as it is waterproof up to 3.3 ft, and drop proof to 4 ft. Also includes a carabiner, so you can carry it with you easily. You can also charge them inside the case with the port for the lightning adapter.
A video is good to demonstrate just what this can do.
As you saw in the video, it comes in many different colors. TechnoMark received a free glow-in-the-dark review product at CES 2019. If you'd like to purchase one, they are $29.99 on the Catalyst page, or get them at Amazon.com as well.
No compensation was given to us by Catalyst for our honest review.