We have talked at length about STEM (Science, Technology, Engineering, and Mathematics) educational toys at length, and we have talked a little about the Circuit Scribe. If you are not familiar with the former, then you need to get out more. If you are not familiar with the latter, check out what we wrote about the Maker Kit.
Circuit Scribe Super Kit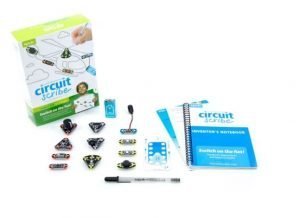 If you decided not to click that link, let me summarize what the Circuit Scribe Maker kit does: you can create circuits on paper. Basically, you set up certain modules, and then you can connect them together like wires or paths on a circuit board with a pen with special ink.
It looks like the Super Kit is a definite upgrade of the Maker Kit, and I think it has one thing that the Maker Kit didn't have: a steel sheet. Again, my memory of this could be faulty, as it has been about three years since I reviewed the Maker Kit.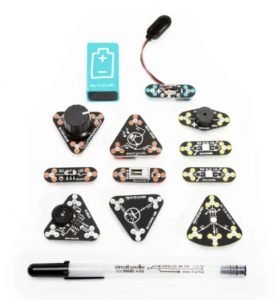 What you do is you put a piece of paper on the steel sheet, and this allows you to stick on the modules with the power of magnetism. What kind of modules? Well, there is a 9V battery for power, Two LEDs, Switch, Transistor, Dial, Dimmer, Blinker, Multi-colored LED, and a light sensor.
Basically, you put on the Modules, and then link them together. There is even a stencil so you can keep the modules literally in line. That is, the line of the circuits.
This makes sense if you try it out, and it costs about $59.99 on the Circuit Scribe site.
Circuit Scribe Drone Builder Kit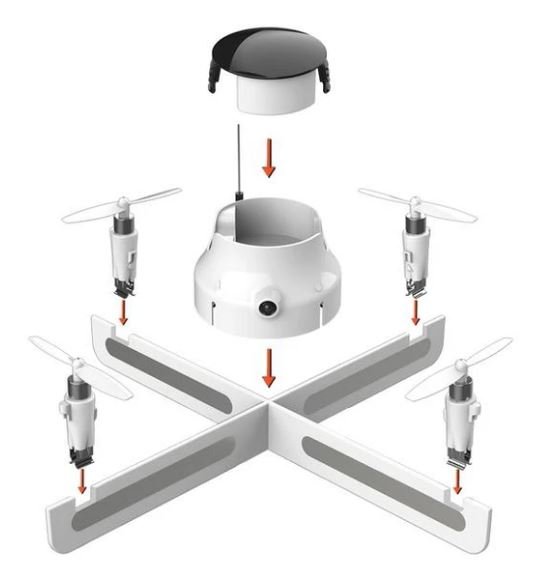 The Drone Builder Kit is not like a circuit building kit, but it is something that really gets the users into aeronautics. I don't think that I need to talk about what a drone is, because if you just think about a drone, the first image that comes into your mind is a remote-controlled flying machine with four propellers.
This particular kit allows you to build one of those flying machines, but instead of connecting the propellers using wires, it uses the ink of the Circuit Scribe pen. Once you sketch the paths for the current, you can then snap the drone hub and motors together.
What is really great is that it comes with a 480p on board camera. So you can fly this drone like an eye in the sky, but how can you fly this thing? Through the CS Pilot App, which is available on iOS and Android. As for the power supply, it has a battery and charger included.
I think you might be able to do some other types of flying machines with this guy, and if you want to try this out for yourself, head on over to the Circuit Scribe site and lay down $59.99.