This is a different kind of gadget than we're used to reviewing. My daughter, who has been given the gift of nice teeth, really wanted to be the one to try it out.Here's how the Colgate Optic White Advanced LED Whitening worked for her.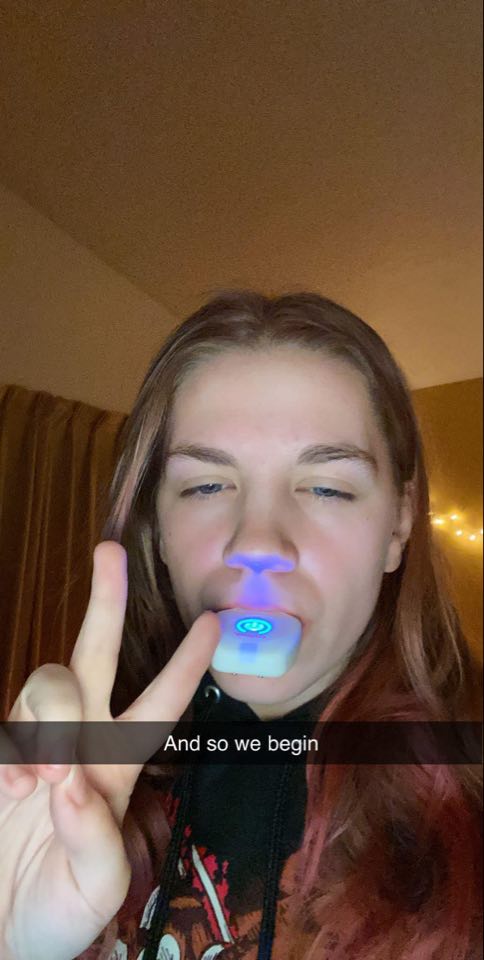 The whitening kit comes with all that you see here- the LED whitening device, 20 vials of 10 day serum(one for top and one for bottom), a charging case, and a charging cord.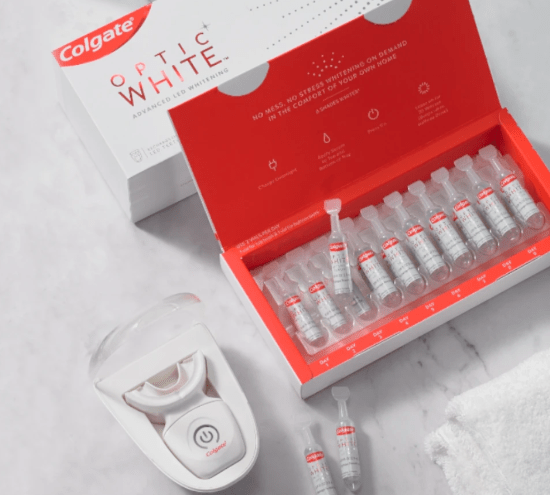 The kit is fairly simple to use. Make sure it's charged first. Put a vial of the serum in the top, and one in the bottom. You hold it in your mouth for 10 minutes. Do this for 10 days, and hopefully you'll see some results. My daughter was worried that it would burn, but she had no discomfort- other than in the end, she really wanted to swallow, but couldn't.
Here's the before and after shots. Kyrie didn't feel comfortable with an extreme close-up of her teeth, but hopefully you can tell that there was a bit of a change to her already white teeth. The lighting may have been a factor as well. You might just have to trust me. Her teeth looked pretty white in person.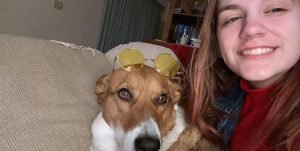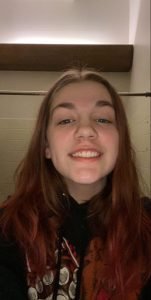 To buy your own kit, go to the Colgate store. It will cost $145 unless you do the subscription, but you'll get a free 10 day serum in addition if you buy at this time. Thanks to Colagate for giving us a sample to review. No other compensation was given for our fair and unbiased analysis.