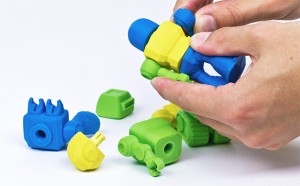 Okay, here is a thing you might not know about Lego: it's days may be numbered.
We have discussed the future of 3D printers before with all kinds of stuff like Mixtapes and fetus replicas.
There is a new CAD-tool that is beginner-friendly known as Cubify Invent that allows you to create some serious creations that look like they are straight out of a Lego catalog. I can't help but wonder if Lego is prepared for this age of 3D printing.
Something tells me that they are, and I have a feeling that perhaps they might thrive in such an environment. Let's hope so.