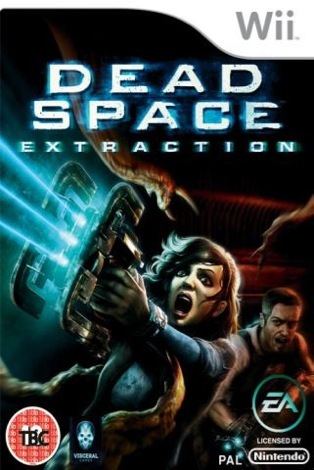 I hope that a lot of my readers are video game fanatics, and have at least heard of the Dead Space video game. The game may not have been the next Doom, but it apparently deserved a sequel: Dead Space Extraction.
Actually, this one's a prequel. While the first Dead Space was made for the PS3, this one is exclusively for the Wii. It takes advantage of the Wii's motion-controller so you can shoot a lot of violent aliens in this violent M-rated game.
Yes, I've spoken about violent video games before, and this would be one of them. I still haven't changed my mind about them, and if you would like more information, go ahead and click here.