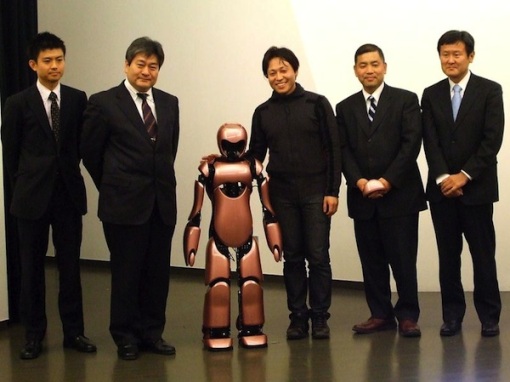 Robots are now headed into classrooms as researchers are collaborating form the Nippon Institute of Technoogy, Harada Vehicle Design, ZMP, and ZNUG Design have created the e-NUVO walking robot.
It stands 4 feet tall, and will be used to teach elementary school children about the wonders of technology.
There's a video of it after the jump, and we'll see if it comes you an elementary school near you.