We have three different wireless charging options we'll be reviewing today from the Eggtronics company. One is a leather circle. One is a leather square. Another is a classy looking marble. All three will charge your wireless devices.
Eggtronics Marble Wireless Phone Charger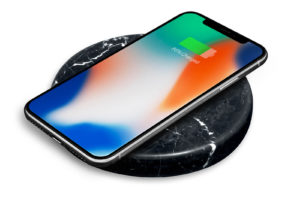 This round stone is 4.65 inches in diameter. In the picture, a black stone is shown, but they are offered in different marbled designs. The colors come in black or white. We received a white/gray one for our review. All of them are made of genuine marble and are durable.
The high power charger is designed for the newer iPhones, but compatible with any Qi enabled phones. It comes with a 3 ft. integrated cable power adapter. 7.5w is the capacity. Purchase this item for $69.99 on the Eggtronic site.
Eggtronic Wireless Charging Spot
This genuine leather covered pad also provides up to 7.5w of output. It has a diameter of 3.28 inches- so less of a footprint than the bigger stone charger. Available in black and tan leather, it charges through the included 3ft micro USB cable. This one is less expensive at $39.99.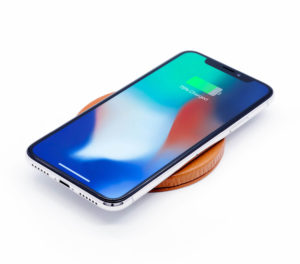 Eggtronic Wireless Charging Pad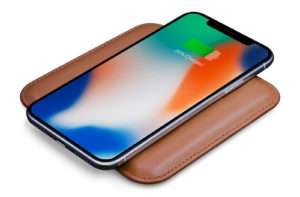 This guy is similar to the dot with its leather slim look, however, this one is a 4.6 in. square pad. In addition, it provides faster charging with 15w. The iPhone 8 and iPhone X are only compatible with the standard wireless speeds.
This picture shows the coil set-up inside of the pad(available in black and brown. Easy to place the phone in position to charge, but always make sure your phone is in position, or you might be disappointed when it didn't charge. You can purchase this one for $49.90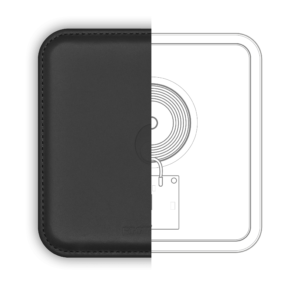 We received these items for free in exchange for our fair and unbiased review. No other compensation has been provided.