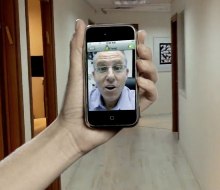 Here's a new iPhone app that we will probably call "the beginning of mobile video conferencing".
At least, in some future time we might. As of now, Fring seems to be made for one-way conferencing at best with Skype.
There is a video here after the jump to show you at least one good use for Fring, and it is utterly stupid.