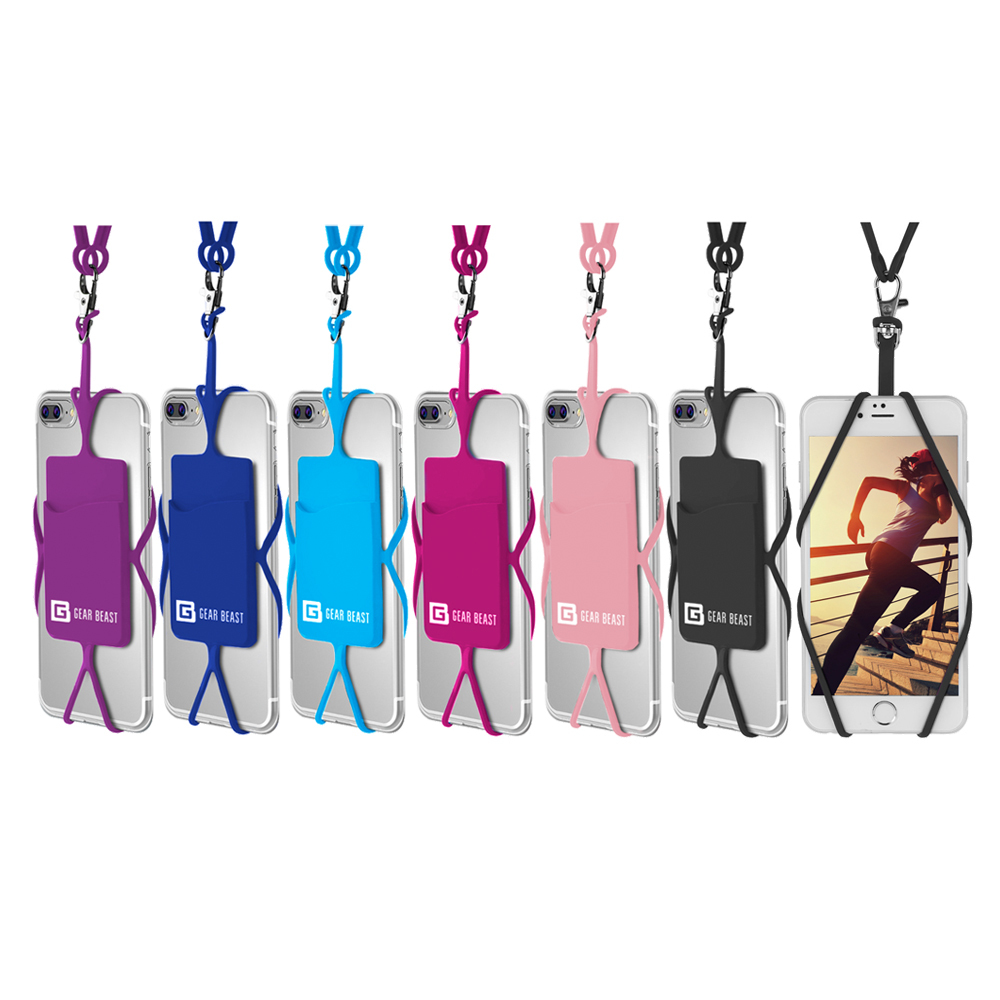 Here's a convenient way to carry your phone when you are on the go. The Gear Beast is a lanyard made of silicone that will stretch and mold to most phones while providing security around your neck.
The neck strap is a satin polyester strap that is available in a variety of colors and patterns. The one we received to review is black. It has a breakaway safety clip- which is really important to have on something that hangs around your neck. It is still very secure, though, and you can rely on it to carry your expensive phone safely.
The stretchy silicone phone holder comes in a variety of colors(more on their website). The back has a pocket which will hold credit cards/bills/drivers license, etc. It will fit any phone up to 6.75 inches by 3.75 inches. Depending on the phone, you may have to move the holder a bit to take photos. The phone holder is easy to place on your phone, and you can easily use any lanyard you'd like with this holder.
You can buy this item for $9.99 on Amazon.com
This review contains my own opinion and is not influenced by the company in any way.