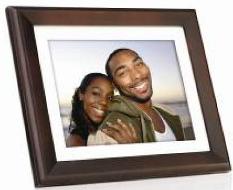 I had a chance to try out two of GiiNii's Artforme Digital Picture Frames. Each of them have a wooden frame that have power save modes that "dial them down" at night, provided you programmed the calendar correctly.
The 10.4 inch frame (top right) has about 512MB of internal memory, which is good for about 3,200 photos. It has a 6-in-1 memory slot for easy loading and unloading of images.
The 7 inch frame (below right) has about 128MB of internal memory, with an SD/SDHC memory card.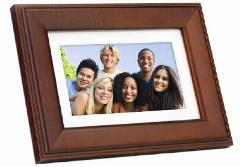 If you like to read my full review of these products, feel free to click here.