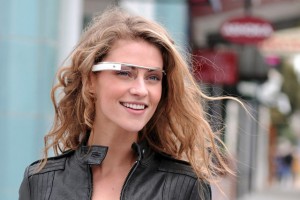 I was excited about Google Glass when I first heard about it. I have even showed videos from it just recently, and now I have a release date.
Well, it is nothing exact, but Google Glass will be out by the end of the year. I even have a price at under $1,500. Yes, I think that is pretty steep, so if you really need this type of organization for your head, perhaps you will be lucky enough to get it for Christmas.
Personally, I think the Google Glass is an idea from science fiction made into reality, and I wonder if some weird speculative-fiction dystopia might come from it. I can't help but wonder if wearing these things are a sign of status or geekiness.
The Glass can apparently connect via Bluetooth to an Android phone. I have no idea if it is iPhone compatible, but I wouldn't be surprised if it isn't. After all, Google made this Glass, if it wants to reject the big apple, that's up to them.
I'm certain that by the time I go to CES in 2014, there will be all sorts of accessories available for Google Glass. I would imagine that there will be a lot of booths with people wearing them. I suppose that at Google's I/O developers meeting, they will be ways to try them out. Perhaps I should go.