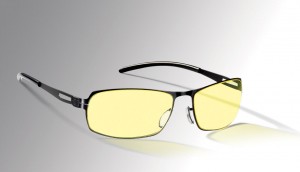 It really isn't good to sit around our computers all day, but this is what most of our jobs demand of us. If nothing else, most of us just love to spend time online in all of our spare time.
I'm sure that when you were growing up, you probably had some mother or father who would tell you that television isn't good for your eyes. They weren't lying, and you can be darn sure that sitting around the computer all day isn't good for you either.
This is why Gunnar Optiks has come out with a new line of glasses designed for gamers and other computer addicts. I had a chance to try them out for myself, and you can read more about them here.