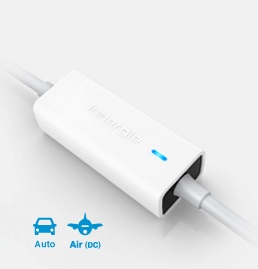 This next product is by Innergie, a company that is coming out with all new ways to charge things.
This particular one is the mCube Mini, a way of charging a laptop, netbook or other mobile device on a car or a plane.
I had a chance to try it out, and, if you're interested, you can read my review here.