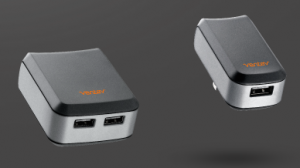 Years ago, I first met Ventev at a CTIA conference, and they had a lot of interesting accessories necessary for the mobile lifestyle. What you see here are two products I tried out, the Wallport r2200 dual USB Universal Rapid Charger ($30-$35) and the Wallport e1100 single USB Universal Ecocharger ($20-$25). These are simple chargers with a USB-to-micro-USB cable made for charging all kinds of things these days like GPS devices, smartphones, cameras, and everything involved in our current mobile revolution.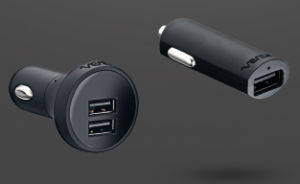 Then there are the Dashport Chargers, which is an on-the-go chargers made for behind the wheel, when you need to charge devices on the go. I found that devices like the Dashport r2200 dual USB Universal Rapid Charger ($30-$35) and the Dashport r1200 single USB Universal Rapid Charger ($20) will come in handy when you need that bit of juice from going from point A to point B. They both plug right into the cigarette lighter port, and have a USB port so you can charge all kinds of things.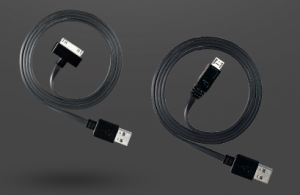 Then there are the basic charging cables that require only a USB port. This would be the Chargesync 30-pin Apple compatible cable ($20) and the Chargesync micro cable ($15).
All in all, I believe that Ventev is a company to watch out as it could really rule the accessory market. This company, a division of TESSCO, has a site here, and you might want to visit them should you need accessories.