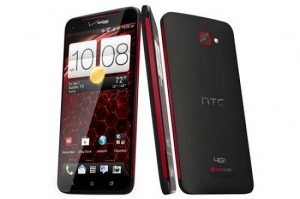 Yesterday, HTC and Verizon announced that they had teamed up to make the DROID DNA. Granted, new smartphones come out every day, and I honestly don't take the time to write about each of them.
Let's talk about the thing that makes the DNA different. It is the first to have a 1080p display. I have no idea if this is as clear as the Retina display on the iPhone, but the iPhone 5 has 326 Pixels per inch, and the DNA has 440 PPI. The screen is at a large 5 inches too.
I have no idea how these specs compare with other smartphones out there, but this has a quad-core processor and 2GB of RAM. As you might have already guessed, it runs Android 4.1.1, Jelly Bean.
As for the cameras, it has a 8 Megapixel on the back with a 2.1 Megapixel on the front. If you are wanting this phone, you will need to wait until November 21 and purchase it for $199 with contract.