This item that I'm about to review is a handy little docking station. It acts like a charger and a stand for kids on the go. The iCaddy was designed for kids by a seven year old kid.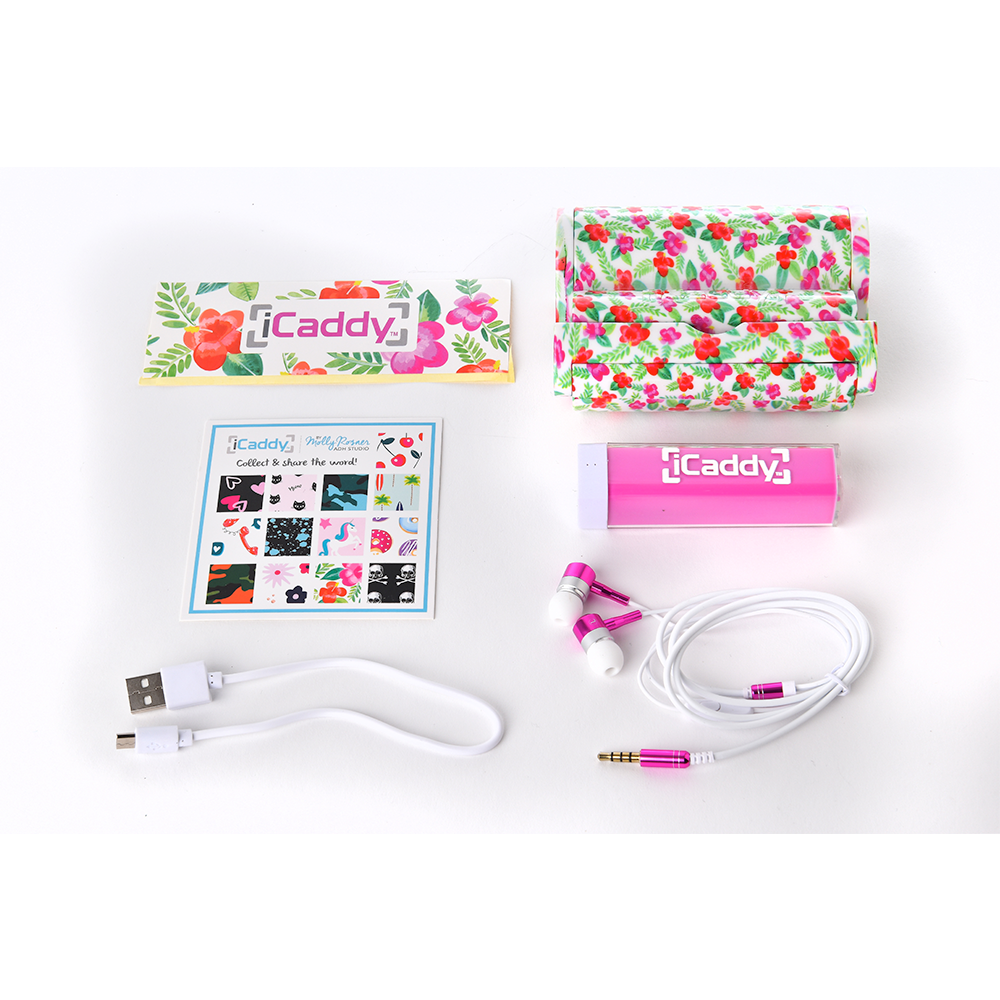 Seven year old Katrina came up with the design using toilet paper rolls to craft a stand to prop her tablet so she could watch videos. Her older brother, Chris Bocci, ran with her design to make the model sold today. Molly Rosner, an original pop artist and creative director of ADH (American Dream House) Studio, has designed the artwork found on the iCaddy.
The iCaddy comes with all you see here. There is a mobile device stand which will hold a phone or tablet. Earbuds, USB power bank(2600 mAh), a micro USB charging cord, and a sticker come in the package. The stand is sturdy, but compact, and can be adjusted. The earbuds and USB power bank store nicely in the stand, so you can keep all these things in a 4.5 x 3.75 x 1.75 inch stand.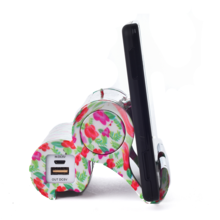 The USB power bank has enough juice to charge up a phone once, or give a tablet about 60% of a full battery.
The design shown here is the one we received to review, but they come in a variety of colors and patterns so both boys and girls can enjoy this device, which retails for $24.99 on their website.
Amazon.com also sells these items, and if you buy through our Amazon Affiliate link, we may receive a bonus from sales. Otherwise, we receive no compensation for the review of this product which was given to us for free in exchange for our fair and unbiased analysis.