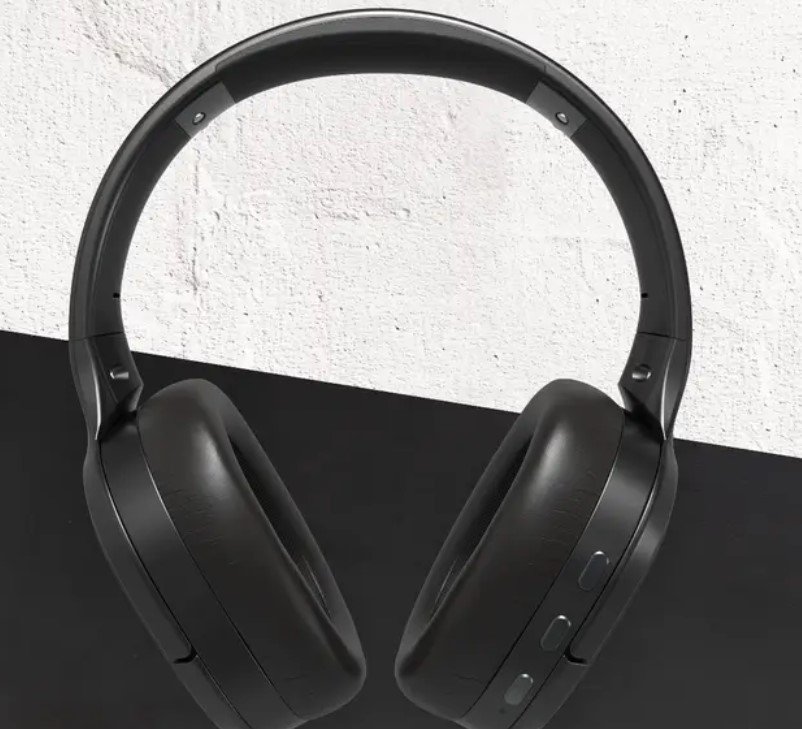 It's time to review another ZAGG product, because apparently ZAGG has a lot of products that it puts out, like those from iFrogz. This is the Airtime Vibe Wireless ANC Headphones, an over-the-ear headphone that really pleases the audiophiles.
I'll begin with the strong point: it reduces ambient noise by 20 db with the touch of a button. You can listen to sound for 25 hours on a full charge in this Active Noise Cancelling mode, or 30 hours in normal mode.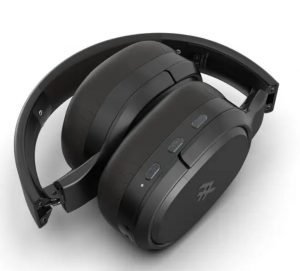 As you can see in this illustration to the left, the Airtime Vibe is able to fold up, and the iFrogz product includes a carrying pouch. You can also see some buttons which put the volume control. What you can't see is the integrated mic for taking phone calls.
Another feature is that it is sweat resistant, with IPX2 water resistance that can also take a little bit of rain that may fall. The earcups have a very comfortable fit as well.
Normally, I don't comment on the packaging of the products that we review, but this one says that over 45 million units have been sold. I am not certain if that is a total of all the ZAGG or iFrogz units, but it is quite impressive. If you want it, you can get it for about $99.99 on the iFrogz site.