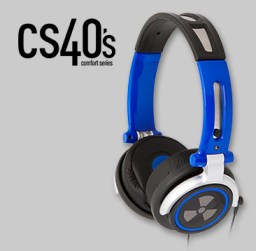 Right now, I'm wearing iFrogz CS40 headphones, and I am liking them. They are the cushioned kind, and they got some good sound.
Some of you may not have ever heard of iFrogz, but they have some good stuff. I already have looked at one of their iPod covers, and they have some pretty quality merchandise.
I wrote a review on the headphones, that you can read here.