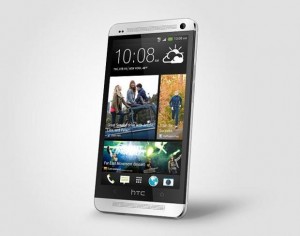 I have been hearing a lot about the newest flagship phone from HTC, which is simply called The One. It was announced yesterday with a big conference and all, and I wanted to get the details before I wrote the article.
The One has a shell made from a solid block of aluminum that my Source reveals takes 200 minutes to carve. I am also told that the phone is somehow light and cold to the touch.
As for the inside, it has a 1.7GHz quad-core Snapdragon 600 processor, 2GB of RAM, Bluetooth 4.0, NFC, LTE, Android 4.1.2, not to mention 32 to 64 GB of onboard storage.
It also has BoomSound, a new audio enhancer to make speakers clearer and louder, and will even display lyrics while playing a song. It also has dual-mic HDR for recording audio.
As for the camera, it is the world's first ultrapixel camera, which means that is able to capture 3X more light than regular cameras. It can produce brighter images in lower light situations and uses HTC Zoe. HTC Zoe can create customizable experiences while making photos and videos. For example, you can change themes, and videos created on Zoe can be uploaded on Facebook, YouTube, or email.
The One will be available in March, and I have heard that every US carrier save Verizon will have it.