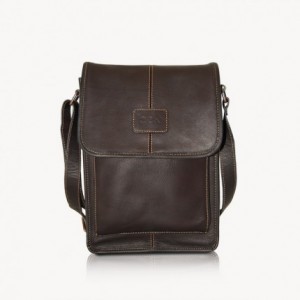 I think that we all know that the tablet market is huge, but it doesn't look like Apple planned on accessories for them. Especially when it comes to carrying them around.
The Jack Metro Tablet Bag is made to hold the tablet, and it will accommodate a ten-inch tablet computer, iPad, e-reader, or other device. I tried it out with a Samsung Galaxy 10.1 Tab 2 and it was perfect for it.
There is also a pouch in front of the tablet holder which can hold something about 6 x 8, and I guess that would be a good place to hold the smartphone or other things. Actually, the smartphone should probably in the rear panel zipper pocket, but you can see where I am going with this.
After all, you probably have to buy a bag for your laptop, but there isn't really a good market for iPad bags. By "good market", I mean something in the Gucci style type of selection.
The Jill-E Jack Metro Tablet Bag is available on the Jill-E site for a new lower price of $109.00.