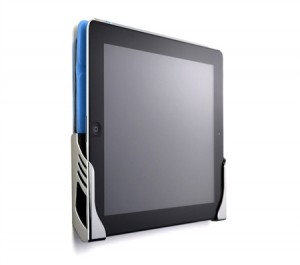 I suppose that a company like Dockem just has to make docks, and I had a chance to try out the Koala Mount.
The Koala Mount is a very simple tool that is essentially a frame for a tablet like the iPad so you can put it on your wall. The Koala Mount is Chrome-plated goodness that is quite easy to install. All you have to do is just use the 3M adhesive strips.
Granted, this means that you won't be able to bring it down when you stick it up, but it is good for a tablet of any size. For those that want to watch videos on the iPad on their wall, this is for you.
The best part about the Koala Mount is that it is affordable. It is selling for about $19.99 on the Dockem site. It is available in Chrome and White.