This is the first time we will be reviewing product from the Swedish company, Krusell. They make other products like chargers, powerbanks, and airpod cases, but today we'll be perusing a bunch of different cases they've produced.
Krusell Broby 4 Card Slim Wallet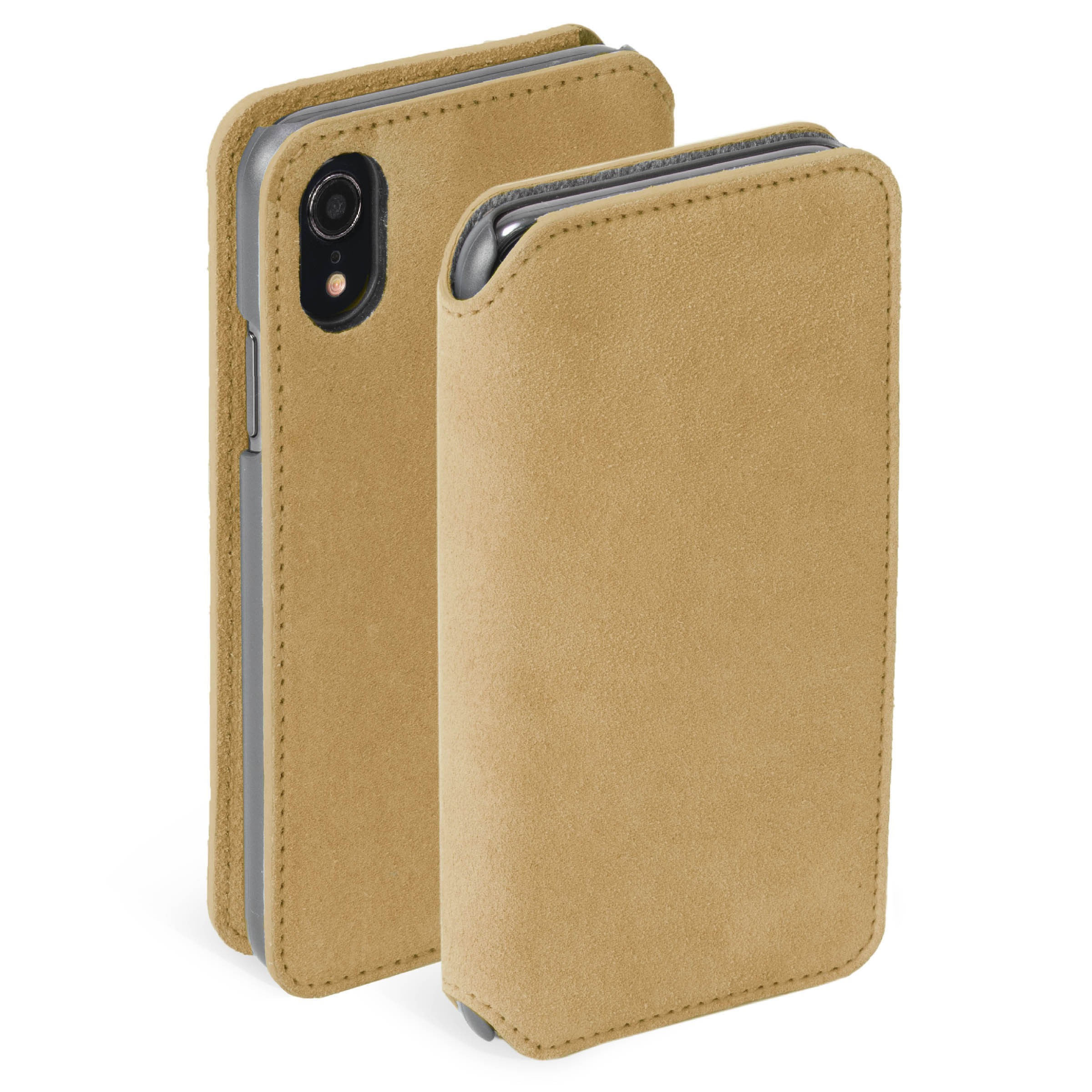 Broby is actually a series by Krusell. This series is composed of suede covers, tinted with different colors. They come in pink, blue, tan and gray. This particular Broby case has pockets for four cards, and also a long pocket to hold bills. With this case you can carry your phone like a wallet, and protect it at the same time. This case is available for the newest iPhones- X and above, for 49.90 EUR/$56.36 USD.
Krusell Broby Cover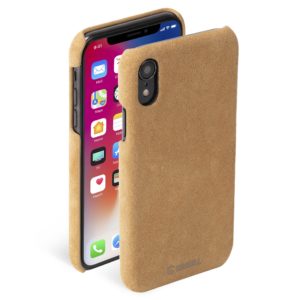 Krusell also offers this design in the Broby suede style. This has open sides for buttons and ports. It doesn't really wrap fully around, so not much protection for your screen, but it is a classy style if you want a nice suede cover. These cases for iPhones X and above are 34.90 EUR/$39.42 USD.
Krusell Tanum Cover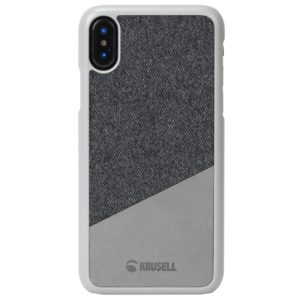 This case is one in its series for iPhones X and above. The material on the back is vintage leather (available in gray and beige), with a woven gray texture on the top part.
There is a polycarbonate siding, and inside the cover is a soft lining. Again, buttons and the top and bottom of the case is an open style. This will not protect your screen, either. You can purchase it for 29.90 EUR/$33.77 USD
Krusell Sunne Cover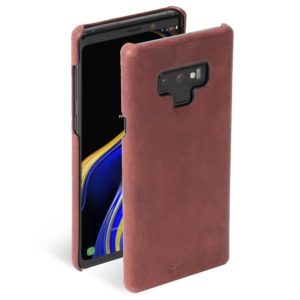 We have some more covers in genuine leather. This particular one we got for the Galaxy Note 9, but they come in various styles for other phones that are brands I am not familiar with. They run about 29.90 EUR/$33.77 USD. Available in tan, black, brown and this cranberry color, these cases will add style to your cell phones.
Krusell Sunne 2 Card Cover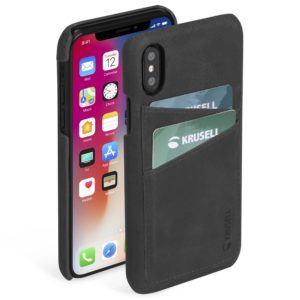 The two card cover in the Sunne Collection is available for a wide range of cases. We got one for iPhone Xs Max and iPhone XR. These are also real leather, but has the handsomely stitched 2 pockets in the front. The colors come in black, beige and cranberry leather. 34.90 EUR/ $39.42 USD will purchase these cases.
Krusell Sunne Folio Wallet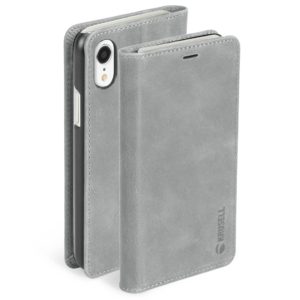 This is the last in the Sunne series we have to review. Another wallet style, this surrounds your phone while still allowing easy access. You can talk with the cover shut through the slit. The camera is easily accessible as well.
There is a slot for four cards, and a place for bills. Black, beige, gray or cranberry colors gives you another array to choose from. 39.90 EUR or $45.06 USD will purchase the case for iPhone XR
Krusell PIXBO Slimwallet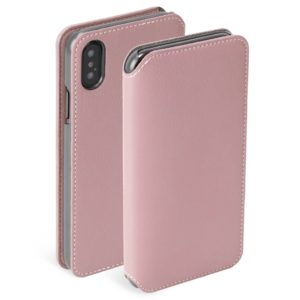 This looks similar to the other wallet cases, but the leather-looking material is made of vegan material. It also holds 4 cards and bills and offers surround protection.
Pink, gray, beige and black covers are available in many phone case styles. The one we received for the iPhone Xs Max costs 29.90 EUR/ $33.77 USD.
Finally, we have the
Krusell SANDBY Cover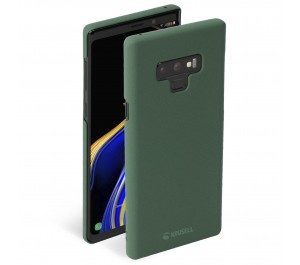 This cover gets its name from the texture of sandstone that it resembles. It is said to be inspired by the Swedish coastline and their rocky islands. It's lightweight, and has open access to buttons and ports. We received the Samsung Galaxy Note 9 case for this one, but others are available as well. This costs 24.90 EUR and $28.12 USD, and comes in green, gray, pink and black.
These cases all have their unique styles to bring to your case. If you'd like to check out more, you can head over to the Krusell site. Although we were sent these cases for free to review, we are not sponsored by Krusell, and our opinions are fair and unbiased.