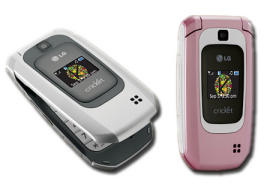 Approximately two days ago, Cricket and LG announced the Helix. This guy is LG's first AWS-capable handset, and it is a basic phone with nothing really fancy.
It does have a 2 inch color display with an external display, as well as Bluetooth, speaker phone, and a 1.3 megapixel camera.
The Helix will be available in silver and pink for about $139.99.