We've previously reviewed Lifeproof cases, and the NËXT case has been part of those reviews. This time, we're reviewing the cases for the Galaxy S10 and S10+.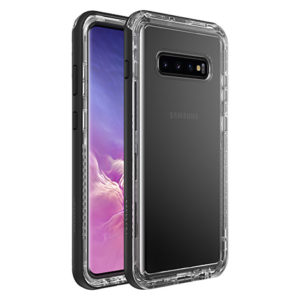 There isn't a whole lot of difference between these cases- only size. These "drop proof, dirt proof, snow proof" cases offer protection from up to 2 ft. They have protection around ports, mic and speakers to keep out the dirt and other elements. Raised edges wrap around to the front so your phone can be placed face-down. The screen is open to touch. This is a sleek case, that fits nicely around the phone, but accessible for wireless QI charging.
The cases for the S10 and S10+ are available for $79.99. The have the clear back with trim color in black, purple(Ultra), or this teal green(Clear Lake)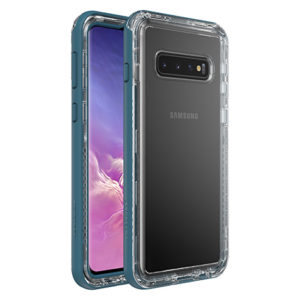 We received these cases for review purposes for free in exchange for our fair and unbiased analysis. No other compensation was given.