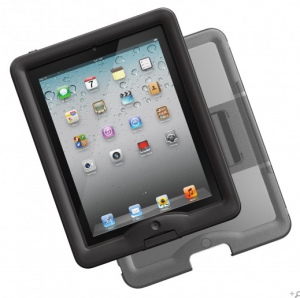 Since I reviewed the LifeProof fre case for the iPhone 5, I figured that I might as well write about the LifeProof nüüd Case & Cover/Stand for the iPad. Unlike the fre, I don't think I have any problem pronouncing this case. I am assuming that it is pronounced "nude", but there is nothing naked about your iPad when this is on.
The construction is definitely minimal, as it adds very little weight to the iPad, but the protection is at a maximum. The LifeProof nüüd case has been built to exceed IP-68 and military standards, so it is waterproof, dirt proof, snow proof, and shock proof.
Of course, I would expect nothing less from a company that bills itself as being "Life-proof". Here are the stats that you might want to hear: it can go down 6.6 feet underwater, and it can withstand drops of four feet.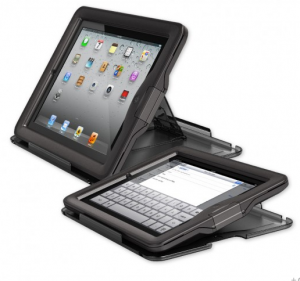 Don't worry about being able to access your ports and buttons, because you got it, and they are waterproofed as well, even the charging port. There is CrystalClear double AR coated real glass lens for the touchscreen as well.
It even comes with a headphone adapter like the fre case, but I am not certain if waterproof headphones are required. LifeProof offers a special waterproof adapter if you are going underwater with the iPhone or iPad case which you can get here, and they also resell waterproof headphones for underwater adventures and swimming here. Not only can you see your iPad well with this case, but you will hear it as it has large speaker ports.
In addition to the cover, this particular case has the option of a protective cover that doubles as a stand like you see here. You can get this model on the Lifeproof site for about $129.99 here or just the case without the cover/stand here for about $99.99