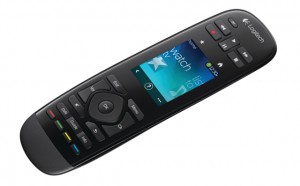 I have tried out Logitech's remote controls before, and I always liked the way they interact with the television and pretty much anything you attach to it.
It has been years since I reviewed one of the great Logitech's remotes, and this new Logitech Harmony Touch replaces its buttons with a 2.4-inch capacitive touchscreen. This screen can show up to 50 channel icons and allows the user to do activities and settings.
In other words, you can tap a picture of the channel's logo, and there is your station. It is definitely designed for the generation that download apps.
Of course, there is still a whole bunch of buttons that you can fiddle with. I guess we are a ways away before all our remotes look like our smartphones.
You should be able to get the Logitech Harmony Touch for about $250, and take control of over 225,000 devices and control up to 15 at a time.