Motion lights are nothing new really, but this particular gadget will illuminate your path when a plug-in is not in reach. This is another Limitless Innovations product that we get to introduce you to today.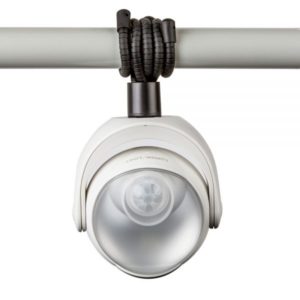 It can be difficult to get decent light to outdoor places, or inside closets. Many motion sensor-ed lights require a complicated wire hook up and drilling holes. This light will make your life a bit brighter and less frustrating.
With 148 lumens powered by 3 AA batteries, you can light up outdoor areas and all just by walking within 13 feet and 100 degrees of the sensor. A convenient, flexible tripod mount will wrap around tree branches, posts, poles, and more, or stand it up on a flat surface. Or you can remove the tripod and mount it with its magnets to a metal surface. You can also use the included magnetic mount to make it work on non magnetic surfaces.
This product has an IP rating of 43, so you can use it outside in various weather with piece of mind. If you want it to stay on and not shut off after 30 seconds of inactivity, there is a switch to override the auto shut off.
You can buy the Lumenology Wireless Motion Sensor Light for $39.99 in black or white.
We received this item for free to review, but no other compensation was given for our fair and unbiased analysis.